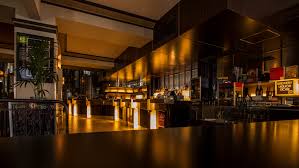 As a business owner of a restaurant or retail establishment, have you ever had a customer complain of your establishment, or about the service or products you provide? You may have been in a situation yourself, you visit a restaurant, only to find it looks like it has not been thoroughly cleaned or the carpet is sticky from spilled drinks. Situations like this are not healthy and not very nice to experience. Click here to see further information on our Restaurant Cleaning
Our Restaurant Cleaning can achieve deep down cleaning, so your business never has to face this scenario, your customers are what drives your business, and we have helped thousands since we started over 28 years ago, form kitchen surfaces and cooker hoods which require deep cleaning to remove all built up fat and grime, to air vents in department stores which blow air which does not feel fresh.
Our professional staff know how to clean, not only can they leave your business clean, all surfaces will be free from 99% of germs and bacteria that can have built up over time. We only use the best chemicals which are fully proven and tested to fully sanitize your kitchen or retail environment to its fullest. For a demonstration of Restaurant Cleaning at its very best.
You will have no worries of carpets which are stained and sticky, our professional carpet care specialists have cleaned many in local restaurants & retail establishments like yours. Now your customers will feel more relaxed when they come to enjoy a nice meal or to browse around the goods you sell.
For more information on the best Restaurant Cleaning around, or other industrial cleaning services you may find a benefit in Edmonton, please contact our cleaning specialists NOW who can be contacted 24/7, and 365 days per year on 780 – 939 – 2799 in Edmonton and receive your free quote.
Or for more detailed information on our full range of specialist janitorial services please visit our website.

Avail Your Free Quote Today