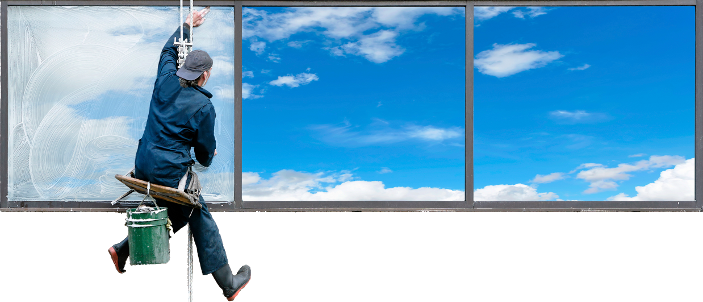 Cleanliness of everything in office is very important and if you are the person in charge of the same, then you need to make it as a priority task. Other than floor, desk and washroom cleaning, office cleaning also includes cleaning of walls. Most of the people doesn't consider washing walls while cleaning offices. Infact, walls are covered mostly with dirt, dust and cobwebs especially the outer walls. This may cause health problems. So, cleaning walls is as critical as cleaning floor. The dust will at last falls on floor if you don't clean them on time. Cleaning walls is a bit difficult and time consuming task. Everyone wants to clean them on time. For this you can hire professional cleaners. Learn more about our BEST VALUE window cleaning services in Edmonton, Ab.
Hiring professional cleaners would be a wonderful shortcut, if the office has the budget that can hold the expenses. Professional cleaners schedule each and every job and stick to it to get the work done in record time. They use good quality products for washing. Also they bought specialized tools which will help them in cleaning walls.
The Swinton Building Services provides best wall cleaning experts in Edmonton. We are available for 24 hours, 7 days a week. We will wash your walls with good products and without damaging your paint. We will also wash your kitchen walls of the busy restaurants which is exposed to the cooking oil and heating system. You can hire us by calling at 780-939-2799 and can also get a free quote. For more, click here for a special video offer.