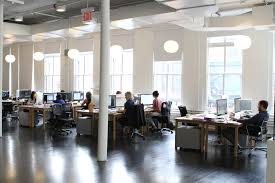 As a business owner, it is obvious you take great pride in your business, from the services which you offer to the products you sell. Likewise, customers take pride in any services or products which they buy from you, many of which you will find is because their experience with a company which is clean presents a professional approach which leaves an impression that they care.
When deciding on office cleaning and retail cleaning, who do you choose and who do you trust to do the job properly? SBS has been in the cleaning industry for over 28 years, so, we know what it takes to clean and help you to maintain your professional reputation.
We constantly aim to exceed our client's expectations and have random supervisor checks to make sure your requirements are being met, we also analyse your cleaning needs so we can effectively tailor our services which will meet your office cleaning and retail cleaning budget.
No longer do you have to worry about sick days, machinery or cleaning chemicals, this is our duty to ensure all this is taken care of, now you can concentrate on running your business at its most effective. Our cleaning operatives are very flexible and can work around your busy schedules to allow for the minimum of disruption to any schedule you follow.
We only use the latest and greatest eco- friendly cleaning chemicals which help to protect not just your building but also your clients, customers and employees.
To find more on our office cleaning and retail cleaning service in Edmonton Ab or our other cleaning services that can be of use to your business, please visit our website swintonbuildingservices.com, or contact our commercial cleaning specialists NOW (who can be contacted 24/7, and 365 days per year) on 780 – 939 – 2799 in Edmonton and receive your free quote and see how we can fit into your schedule. For more information on a leading Office cleaning and retail cleaning companies Edmonton has to offer click here.

For Your Free Quote Today