Sign up and receive one free cleaning.
Edmonton Janitorial Cleaning Services-Industrial Cleaning Services in Edmonton, Edmonton Commercial Cleaning Services,
Sparkling Clean Office Cleaning Services in Edmonton, Edmonton Retail Cleaning.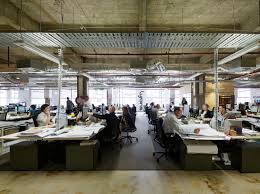 Our office cleaning experts are awaiting your call on 780-939-2799 and can be contacted 24 hours per day and 365 days per year. Alternatively you can contact us through our website Swinton Building Services.
Commercial Cleaning Offices in Edmonton
We recognize how important it is to defend and enhance the value of assets to retain the buildings tenants, and attract future clients. Although it is fundamental to perform regular routine cleaning, it is equally important to carry out routine deep cleaning.
Public washrooms, steam cleaning of high-traffic carpets, window cleaning, strip and sealing of vinyl floors, and scrubbing floor tiles all require deep cleaning with green cleaning products to reduce depreciation in the look and value of large office buildings.
Customized Building Cleaning Solutions
Swinton Building Services is able to provide custom cleaning plans that adapt the approach which is most suitable for your property. You can then rest assured the highest cleaning standards will be upheld.
Outdoor sweeping and Building facade cleans
Travellator and Escalator cleaning
General cleaning with janitorial services
The best hot water extraction cleaning carpets
Strip and seal of vinyl floor surfaces
Scrubbing of tiles and grout cleaning
Window cleaning and glass cleaning
Hot water pressure cleaning of pathways, car parks and graffiti removal
In addition to any entrance areas, car parks and walk ways all require intermittent work and will benefit from our high pressure cleaning. Commercial buildings can be sensitive atmospheres where business privacy is vital.
All our professional office cleaners are security checked and cleared. They check and sign privacy agreements to ensure anything they might see doing their duties, remains confidential.
We are also aware of the escalating costs of electricity so our skilled cleaners are trained to minimize power usage by turning off lights and other equipment when not in use.
By understanding your necessities ensures our professional office cleaning services high quality standards are preserved and any issues are dealt with directly.
For further information on our specialist cleaning services including:
Affordable Floor Cleaning Services in Edmonton, Restaurant Cleaning Edmonton, Affordable Hood Cleaning Edmonton, Affordable Window Cleaning Services, Carpet Cleaning Services Edmonton, Post Construction Cleaning Services and Green Cleaning Services.
Please contact us online via our website Swinton Building Services or speak directly to our Edmonton cleaning services support staff on 780 – 939 – 2799 who can be contacted 24 hours per day - 365 days per year.
Sign up to receive one free cleaning

Sign up and receive one free cleaning