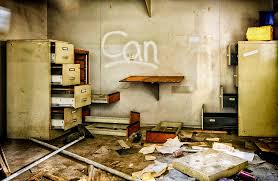 SBS understands the importance of impressions, especially the first one, and the lasting impression as this is the one that a person leaves with and will dictate if they return.
This is ever more important for businesses or retail environments who rely on customers, not just the one-time buyers but repeat custom.
For details on our Office Cleaning 360 System, Click Here.
SBS can offer a tailored cleaning program which matches the needs of your business and can include everything from normal janitorial services of removing trash and polishing furniture or display items. to more specialist cleaning like, carpets, furnishings, curtains and air vent openings, many of which become breeding grounds for germs and bacteria which can not only harm your employees, but the overall smell from these can linger in your space.
We provide specialist cleaners who are fully certified and trained in using the most up to date equipment and eco-friendly cleaning chemicals and can restore your workspaces to a clean, vibrant and healthy environment that it deserves.
Our methods have been shown to kill 99% of these germs from many surfaces where they breed, from air vents, restrooms and a, eas where food is prepared or eaten. Over the past 28 years, we have also helped to reduce employee sick days which have resulted from allergens from dust and toxic cleaning chemicals which are not totally removed after cleaning.
Our video, of how carpet care can help in Office Cleaning and removing dirt and germs.
We also offer a personal 24-hour cleaning guarantee, this we offer to our thousands of clients, so if for any reason, you are not satisfied, we return and clean again within 24-hours.
Please Visit Our Website for detailed information on all our services, or contact our commercial cleaning specialists NOW (who can be contacted 24/7, and 365 days per year) on 780 – 939 – 2799 in Edmonton and receive your FREE QUOTE and see how we can fit into your schedule.
Fill Out The Form and get Your Free Quote Today