Receive a free cleaning- Sign up NOW.
Edmonton Janitorial Cleaning Services-Industrial Cleaning Services in Edmonton, Edmonton Commercial Cleaning Services,
Sparkling Clean Office Cleaning Services in Edmonton, Edmonton Retail Cleaning.
Our janitorial cleaning experts are awaiting your call on 780-939-2799 and can be contacted 24 hours per day and 365 days per year. Alternatively, you can contact us through our website Swinton Building Services.

Swinton Building Solutions use the best green cleaning chemicals and can if desired to be the ones who can upkeep your chemicals as well as your janitorial cleaning services in Edmonton.
Many Edmonton Janitorial Companies may subcontract work out. Swinton ensures all our staff performs these operations.
We are fully insured and bonded and give a personal guarantee to make sure your janitorial Cleaning Edmonton has been performed to the highest possible standards.
Industrial cleaning services Edmonton
Swinton Building Services offer a wide range of specialist cleaning services, these range from general Edmonton janitorial cleaning services, to full deep cleaning of carpets and bathrooms (with complete sanitation) to avoid cross-contamination.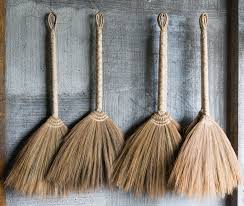 Affordable Office Cleaning – all types, Affordable floor cleaning – all kinds, Care and stock of Toilet consumables, Standard deep cleaning of Floor and Carpet, Window Cleaning Services and Glass cleaning. Industrial Cleaning can provide many evening cleanings in Edmonton, as many places have time restrictions during the day.
This outside working hour causes fewer conflicts and allows our highly competent cleaning staff to safely function machines and equipment while they are switched off as an alternative to running.
Contemporary technology combined with an era of experience, we can exceed all your janitorial Cleaning services. Our full range of specialist services is based on each customer's personal requirements at one or multiple sites around the Edmonton area.
For further information on our specialist cleaning services including:
Affordable Floor Cleaning Services in Edmonton, Restaurant Cleaning Edmonton, Affordable Hood Cleaning Edmonton, Affordable Window Cleaning Services, Carpet Cleaning Services Edmonton, Post Construction Cleaning Services and Green Cleaning Services.
Please contact us online via our website Swinton Building Services or speak directly to our Edmonton cleaning services support staff on 780 – 939 – 2799 who can be reached 24 hours per day - 365 days per year.
Sign up to receive one free cleaning.
Sign up and receive one free cleaning