Sign up now for and receive your one free cleaning coupon.
Janitorial Cleaning Services in Edmonton, Industrial cleaning Services Edmonton, Commercial Cleaning Services in Edmonton, Sparkling clean Office Cleaning in Services Edmonton, Retail Cleaning for Edmonton.
Please contact our commercial cleaning experts online via our website Swinton Building Services or speak directly to our cleaning services support staff in Edmonton on 780 – 939 – 2799 who can be reached 24 hours per day and 365 days per year.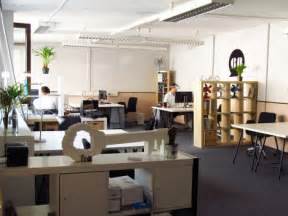 Swinton Building Services offer contract and one-off office cleaning services in Edmonton. Increasing numbers of businesses request our professional, affordable, reliable office cleaning services. Your office is not just your pride and joy it is your customer's first impression they have of you. We know you want to impress old and new clients so we a thorough cleaning job in your office.

360 System Office Cleaning
We clean your office from the very top to bottom using the Swinton 'Office Cleaning 360' system most affordable methods while not compromising on quality. When you choose Swinton Building Services for your office cleaning, you select the best.
Our office cleaners use only the best green cleaning products. We maintain the high health and safety standards by continually our staff. Eco-friendly products help protect our world while enhancing every workplace. Using green cleaning products translates to profit to your business.
Healthier and happier staff cut down on sick days thus reducing lost revenue, and having an increase in productivity.
Natural products provide clean environments for management, staff, and clients. We remain up to date on the most current, safest, and the most effective advances in techniques in cleaning technology.
Cleaning Services Work Schedules
Any workplace will benefit from our services at a frequency you decide and which is suited to your needs. Services are offered on a daily, weekly, or monthly basis and are also available for ad-hoc needs and any emergency 24/7 seven days per week.
All businesses encounter personal cleaning issues. Our licensed, bonded and insured staff can handle it all. They are fully experienced in cleaning offices. From your corporate boardroom to your restrooms which can be adequately deep cleaned and sanitized.
We offer solutions for every cleaning issue in an Edmonton office.
Many businesses owners now employ daytime cleaners to save lighting costs. No matter if you need daytime cleaning services or night-time office cleaners, we blend perfectly into your business. If you request night-time services, your building is safe and secure as all our staff has been background checked.
We do a deep cleaning of carpet cleaning to help rid your carpet of all allergens. The upholstery looks like new once our team has finished with it.
Swinton Building Services pays attention to every single detail. Work is double-checked, and our quality control supervisors are on hand to monitor every operation.
We damp dust furniture. We clean computers and telephones (sanitize).
Our team can wash windows and internal glass and mirrors and clean blinds. Window ledges tops of partitions and baseboards with all mats and air vents.
Light fixtures and switches, doors and handles. They all receive expert attention.
Water fountains and coolers get sanitized and refreshed, and coffee machines and appliances will receive a complete sanitizing clean inside and outside.
Swinton Contact Details
For further information on our specialist cleaning services including:
Best Floor Cleaning Services in Edmonton, Restaurant Deep Cleaning Edmonton, Affordable Window Cleaning Services, Carpet Cleaning Services Edmonton, Construction Cleaning Services and Green Cleaning Services.
Please contact us online via our website Swinton Building Services or speak directly to our office cleaning services support staff in Edmonton on 780 – 939 – 2799 who can be reached 24 hours per day and 365 days per year.
Sign up now and receive your one free cleaning coupon.

Sign up and receive one free cleaning