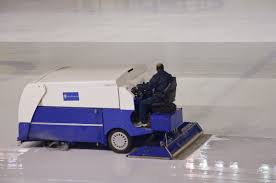 A hard floor is the same as any hard floor and requires the same maintenance if as a business owner, you have ever heard that from any hard floor care companies, you have been misled. No hard floors can be cared for and treated in the same way. For one the chemicals used may be suitable for one-floor type, but on another flooring type, they can cause serious accidents.
For Detailed Information on Hard Floor Care, CLICK HERE
The methods of cleaning can also have a major impact on your floor, wooden or laminate flooring, for example, can swell and splinter if too much moisture ever enters into the joins, this can seriously affect your floor and your investment.
Correct Usage Video of Hard Floor Care Machine
In nearly 3 decades SBS has seen, and cleaned thousands of square footages of hard flooring, from marble, granite, laminate, wood, vinyl and anything else you care to mention. Each of these requires a great deal of care when cleaning, a couple of seconds with a scrubbing machine by accident on a vinyl floor has the possibility to cause irreparable damage.
As one of the top hard floor care companies Edmonton has, we can cover instances like this by our comprehensive insurance, but for us, that is not enough, we invest in our staff and make sure they have the best training and equipment available, as professionals it is our duty to our thousands of clients to prevent instances like this rather than curing them.
To find more about one of the best janitorial companies around, or any other Floor Care you may find of a benefit in Edmonton, please contact our cleaning specialists NOW who can be contacted 24/7, and 365 days per year on 780 – 939 – 2799 in Edmonton and receive your free quote.
Or for FULL information on all our services PLEASE VISIT OUR WEBSITE

Fill Out The Form and get Your Free Quote Today