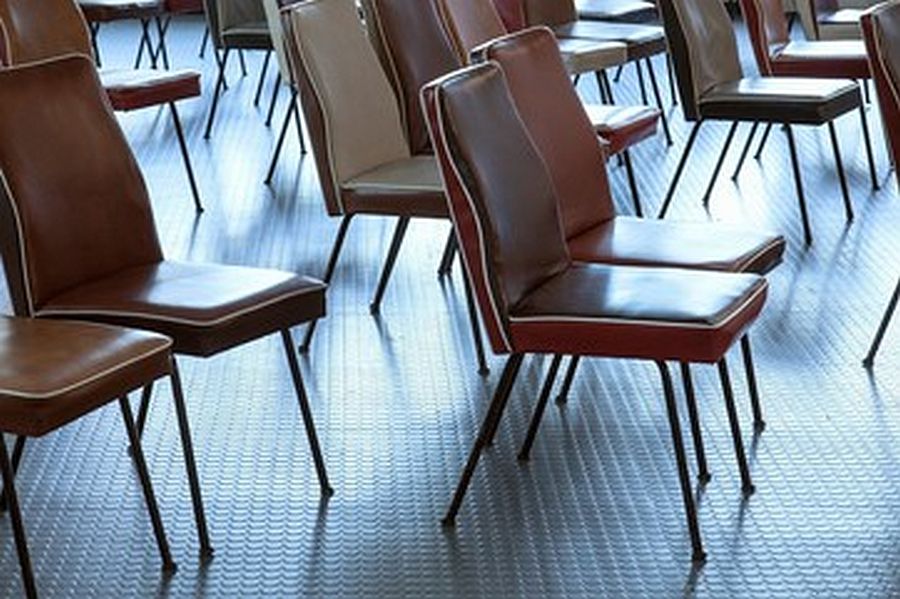 For its ease of installation and high durability, vinyl flooring is a common option in many businesses as a flooring option. In large businesses, to cause the least disruption, it is easier and quicker to use machinery rather than mops and buckets, these will not only clean the floor quicker, they will leave the floor in a condition that will dry in minutes rather than hours, it can also be very time consuming and costly if the building has several floors which require cleaning. Learn more about our Professional floor care, for businesses in Edmonton
Cleaning Vinyl Floors
There are several steps when it comes to cleaning vinyl floors, so as to make the task quicker and easier, firstly and loose dirt or particles should be swept or ideally vacuumed as this can prevent any scratches in the vinyl floor covering.
For any stubborn dirt or marks, it will be necessary to soak these prior to cleaning the remainder of the floor, the green cleaning products we use at Swinton Building Services are both environmentally friendly and strong enough to dissolve the most stubborn stains.
Once you start to clean the floor, you should ensure that the cleaning machine is full of water and cleaning solution as per directions, the waste water tank should also be checked to ensure this is empty and free from any obstructions in the vacuum hose. One final check should be the brushes on the machine are of a soft bristle and will not scout the surface while cleaning.
Although it may seem cheaper to employ staff for cleaning your vinyl floors, there is the machinery cost and recurring chemical costs that must be considered on top of holiday pay and sick days.
Swinton Building Services can eliminate these recurring and varying costs, and offer one charge with the provision of green chemicals included. You can now be safe in the knowledge your professional floor care will be conducted at its most effective. We have been providing professional floor care to many businesses in Edmonton over the past 28 years.
For professional floor cleaning services in Edmonton Ab or any other cleaning service which you may require in Edmonton, please visit our website swintonbuildingservices.com, or contact our professional floor care specialists in Edmonton on 780 – 939 – 2799 and receive your free quote. For more, click here for a special video offer. We can be contacted 24/ 365 days per year.

GET YOUR FREE QUOTE TODAY