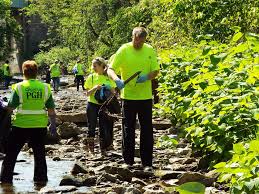 The cleaning chemical market is saturated with products which are touted as green cleaning products, many of which are not fully eco-friendly, and can still harm the environment when flushed into the water system. Click Here for all the information on our Green Cleaning services.
SBS has spent the past 28 years in the cleaning industry and were one of the first to adopt a green cleaning methodology. All the chemicals we use are tested and proven not to cause contamination to the environment or to any of your employees or clients.
From the deep cleaning of restroom and food preparation areas, you are safe that no harm will come from cleaned surfaces, although these chemicals have killed 99% of germs and bacteria, we have documentation to prove the testing procedures used and the affects when these surfaces are touched by humans.
Whichever service we provide, we can ensure we provide surfaces which are thoroughly cleaned and sanitized by our professional cleaning staff and janitors. If this is not enough we conduct random supervisor checks to ensure all of your cleaning requirements are being met to your satisfaction.
Such is our faith in our staff and the quality of our green cleaning chemicals, we have satisfied many clients which include the following areas:
Schools
Gyms
Restaurants
Medical Institutions
Production facilities
Our services range far beyond normal cleaning to many specialist cleaning areas, all of which carry the same level of commitment and environmentally safe concerns. Watch a Demonstration of why Green Cleaning chemicals are the way forward.
Many years ago, we made a commitment to our clients and the environment, by switching to the safest eco –friendly chemicals available was one way we could easily achieve this without affecting the quality of our cleaning.
To find more on Green Cleaning or any other commercial cleaning service you may find beneficial in Edmonton, please visit our website swintonbuildingservices.com, or contact our cleaning specialists TODAY who can be contacted 24/7, and 365 days per year on 780 – 939 – 2799 in Edmonton and receive your free quote.
For detailed information on our Green Cleaning and all our Specialist Services. Please Visit Our Website
Avail Your Free Quote Today
Fill Out The Form and get Your Free Quote Today