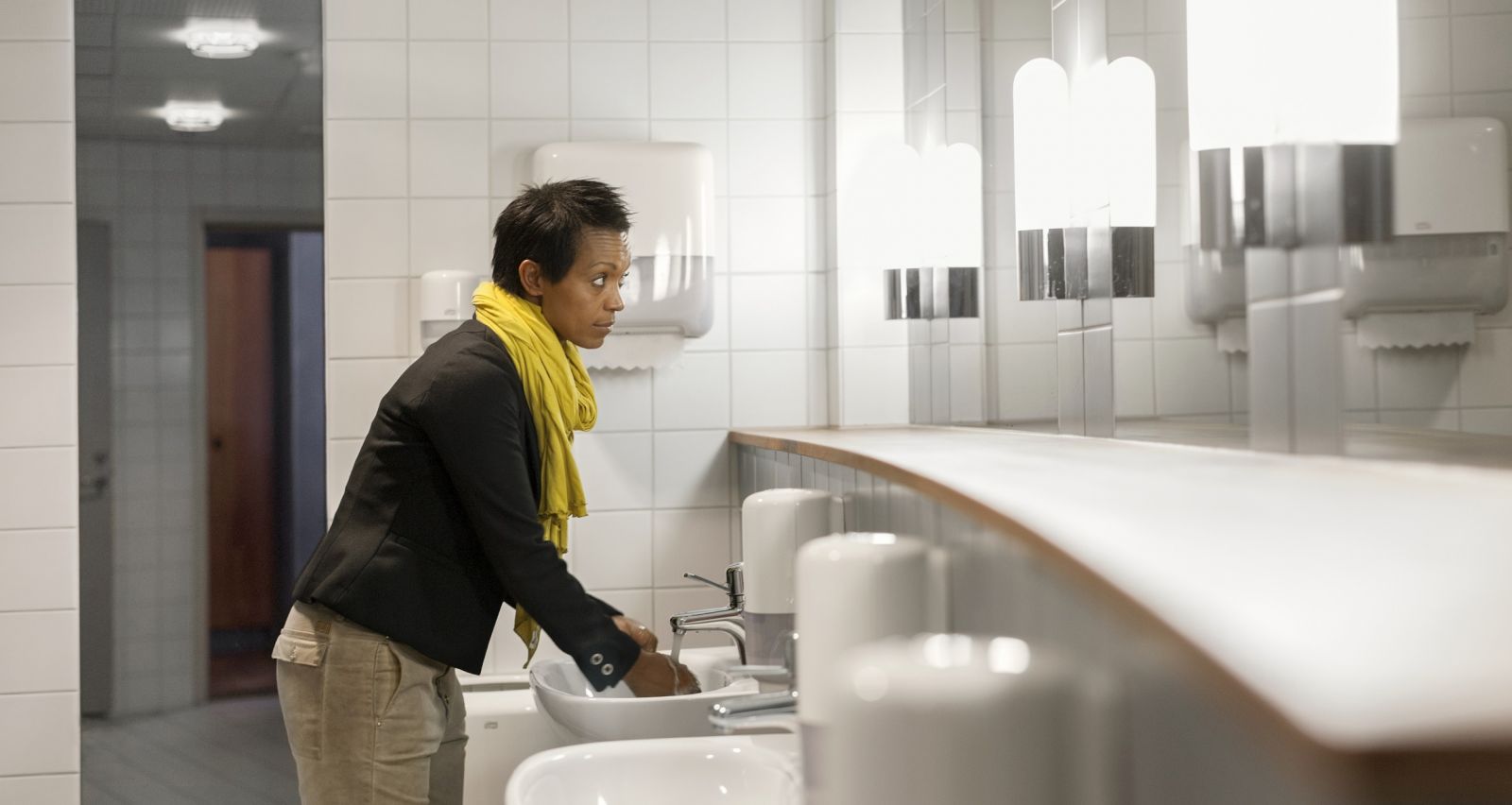 Regular maintenance and cleaning of washrooms is very necessary in any office or other commercial sites. If you want a clean and hygienic place for your staff and want to impress your clients, you need regular washroom cleaning in your place. Mainly these areas get dirty due to daily usage. The yellowish stains in the toilet bowls, urinal cisterns, flush rims, areas under the seats and the floor linings make the place look awful. The trash bins filled with waste materials; smell horrible. Due to irregular cleaning, these areas become the breeding homes of germs, microorganisms, pathogens and bacteria that may cause severe diseases. The spots and marks on the walls, windows, mirrors, wash basins, floors etc makes the place look bad. The dust particles get deposited on the ventilators, lights and other gadgets in the restrooms. To clean all these dust particles and debris from the area, you can hire professional cleaners. Learn more about our BEST VALUE washroom cleaning services.
The professional cleaners use effective tools and techniques to clean the different areas in the restrooms. First of all, they will remove the dust particles from walls, windows, gadgets etc. After this, they will clean the stains, spots from toilets, urinals, mirrors, wash basins, floors etc and make them clean & tidy. The experts use green cleaning agents to remove the germs, pathogens and microbes from the hidden areas. The use of Eco friendly products ensure the safety of human health and the environment.
SBS is a reputed commercial cleaning company in Edmonton. We have over 27 years of experience and around 1000 happy clients. Our team of experts are highly skilled and trained in using modern equipment and methods. Our experts keep themselves updated with the latest techniques used and apply them in cleaning various sections of your commercial sites. We provide the quality washroom cleaning services at affordable prices all over Edmonton. Give us a call at 780-939-2799 to get a free quote. For more, click here for a special video offer.