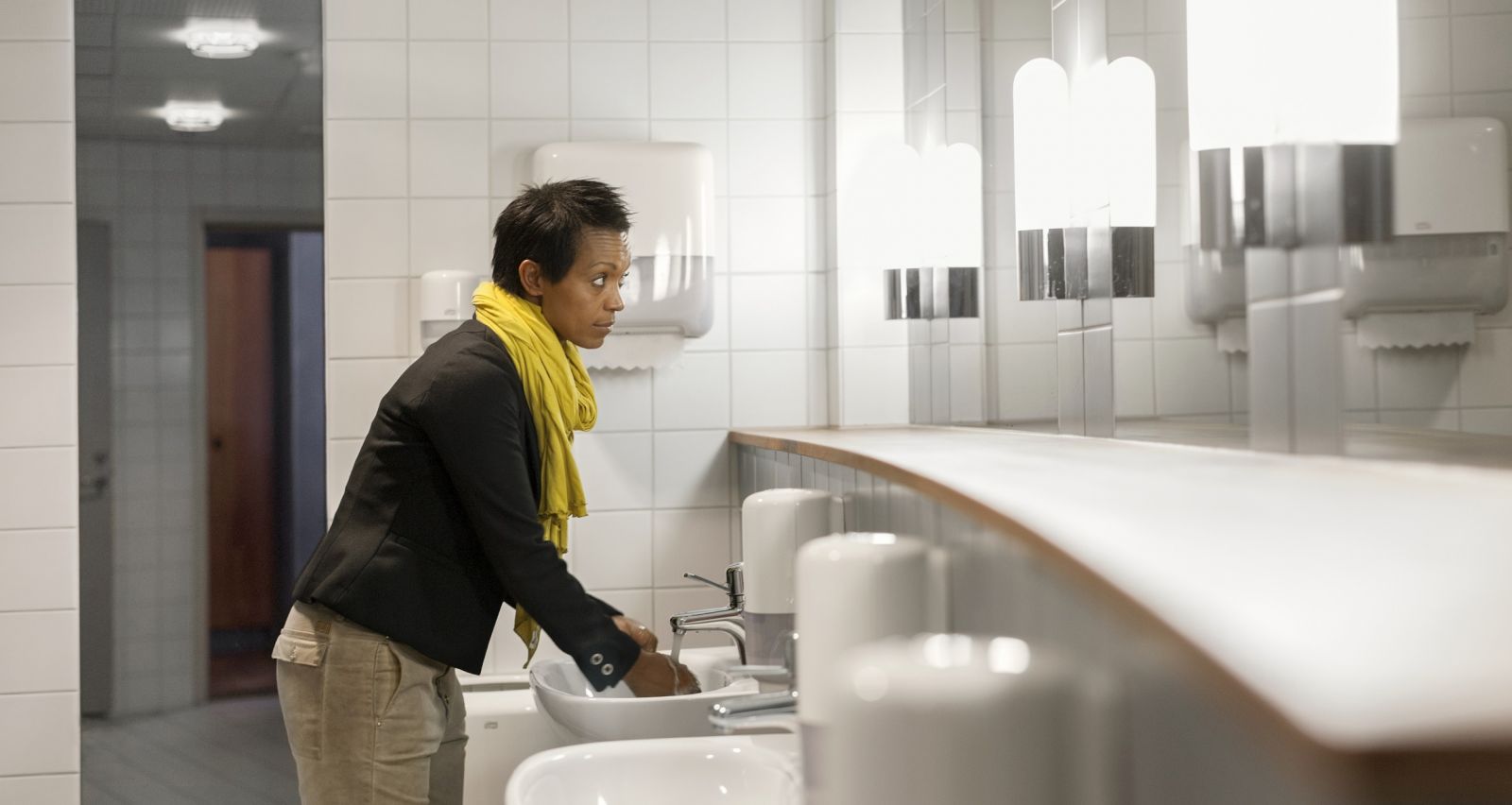 Washrooms are the places that get dirty and contaminated frequently. The uncleaned urinals and toilets are the breading homes of germs, bacteria and other micro-organisms. The usage of these harmful areas can cause various health problems like diarrhea, Abdominal Cramps, Intestinal and Urinary infections etc. Mostly, the commercial washrooms and toilets are contaminated because of bad using habits. To avoid the risk of getting illness, you need to maintain the cleanliness on a daily basis. There are various companies who provide cleaning and sanitization services for washrooms at various commercial sites, offices, retail stores, educational sites, industries and many more. Learn more about our BEST VALUE washroom cleaning services.
The work of expert cleaning professionals will create a hygienic and clean environment in the complete office space. They will sanitize the toilets, sinks and washrooms so that you can feel comfortable during use. Also, you can protect yourself from health hazards.
Swinton Building Services is a renowned name in the industry for providing quality cleaning services. Our team of expert janitors is known for the sanitation, sterilization, cleaning and maintenance for all the areas of washroom like toilet, urinals, sinks, and wash basins. The cleaning services included are: Toilet Rim and Bowl Cleaning, Removal of Stubborn Stains and Biological Debris. We also provide commercial cleaning services, office cleaning services, business cleaning services, and green cleaning service in Edmonton at affordable prices. We are available at your service 24/7. You can hire our services by calling at 780-939-2799. For more, click here for a special video offer.