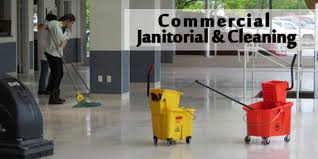 Business owners and customers of any concern expect the place to be clean and tidy. Most commercial businessmen estimate their profits with the quality of cleanliness in their building. So, cleaning the business premises is a very important point of customer attraction. Many business owners have appointed in-house cleaners to maintenance of their place. Mostly, these in-house janitorials fail to cope up with industry standards as they don't have knowledge of latest tools, equipment and cleaning agents using in the process. You can hire professional companies for the same tasks as they as experienced and know how to clean a particular area properly in less time without causing harm to human health and the environment. Learn more about our BEST VALUE retail cleaning services.
The professional janitorials provide quality services for the spacious stores, with general and deep cleaning methods. They have a team of skilled professionals for providing many cleaning services like Sweeping, Vacuuming, Mopping, Wall and Window Washing, Floor Care, Carpet & upholstery clean up etc. with perfect results and customer satisfaction.
SBS is company in Edmonton which provides reliable cleaning and maintenance services for retail stores, shopping malls, offices, business complexes and many other resources. We use Eco-friendly cleaning agents that are safe for your health and environment. We are available at your service 24 hours a day and 7 days a week. We aim to satisfy our valuable customers with quality services. You can hire our services by calling at 780-939-2799. For more, click here for a special video offer.