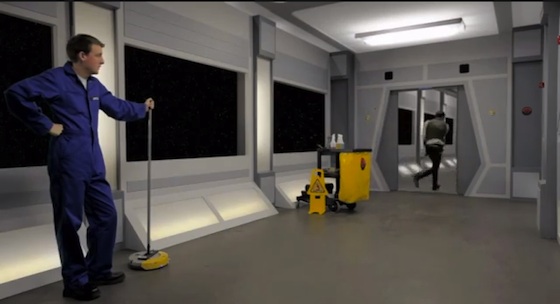 Commercial areas may be large or small in size, but require professional services to maintain its cleanliness. These commercial sites are divided into various sections and departments which gets dirty due to several reasons. The washrooms are one of the most contaminated areas in any building. Due to regular usage by people the different areas in the restrooms get dirty. The dust particles get deposited on the floors, walls, windows, mirror etc. The yellowish stains in the urinals, toilet bowls, flush rims, under the seats etc make the place look ugly. Moreover, the other spots, spill and marks need to be cleaned properly to make your premises washrooms look clean and tidy. The biggest problem which you may have to face due to irregular cleaning is the stench from the area and the overfilled bins. It will leave a bad impact on the mind of customers and hence, may affect your business. So, in order to get your commercial site's washrooms cleaned properly, you can hire professional cleaners. Learn more about our BEST VALUE restroom cleaning services.
The expert janitors use effective methods and the latest tools that would help them in accomplishing their task easily and quickly. They use green cleaning agents that do not cause any harm to human health and the environment in order to clean the stains, spots, marks, spill etc from the floors, walls, windows, wash basins, mirror etc. The professionals will remove the yellowish marks from the toilets, urinals and make them look clean and hygienic. The foul odor is also eliminated from the area using effective disinfectants which leaves a fresh scent in the air. There are various companies who provide the washroom cleaning services at affordable prices, you just have to search for the one that suits your needs.
SBS is one of the famous janitorial companies in Edmonton. We have experienced staff members who are proficient enough in providing the quality restroom cleaning services. We offer our services all over Edmonton. You can hire us by calling at 780-939-2799. For more, click here for a special video offer.