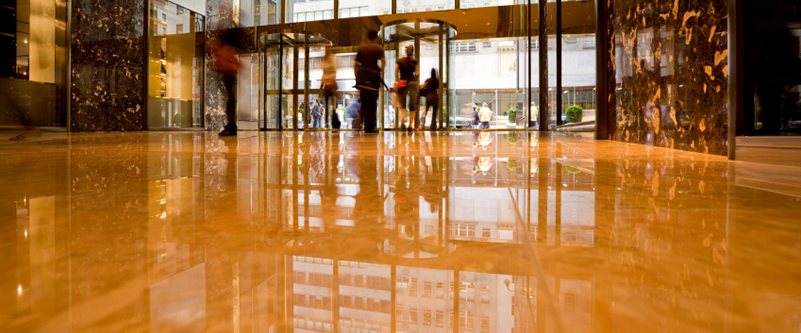 To promote your brand image and increase the reputation of your company, you always want everything to be perfect. Regular cleaning of floors in your business place is very important to attract more customers and minimize its wear and tear. Due to regular visits and several other reasons, these surfaces get damaged. The movement of dollies, carts, wheelchairs etc and the dragging of tools, heavy boxes, tables etc strip off the coating on the surfaces. Several cracks appear on them and the dust gets stuck in these cracks. The high heel shoes may cause scratches and dents on the floors which doesn't look nice. The damaged floors leaves a bad impact on the mind of customers. Moreover, a dirty place affects your business reputation. Instead of replacing the entire surface, you can hire professional cleaners for regular cleaning or stripping and waxing services. Learn more about our BEST VALUE floor stripping and waxing services.
In order to do the floor stripping and waxing services, the professional cleaners will first of all apply the stripping solution to the entire surface and leave it undisturbed for some time. When the layer start to strip off, the experts will wash it away with high pressure of water stream. Then the surface is left undisturbed to get dry. When it gets dry, the wax coating is applied on it. The most important thing that they take care of is, next coat of the wax is applied to the floors when the previous coat has dried properly. This process of application of wax coating continues as per your desire.
SBS is a well known janitorial company in Edmonton. We have a team of trained staff members who know how to accomplish their task within a given time span without compromising with the quality of work. We provide the astonishing floor stripping and waxing services at affordable prices. Our experts are available at your service 24 hours a day and 7 days a week. For more, click here for a special video offer.