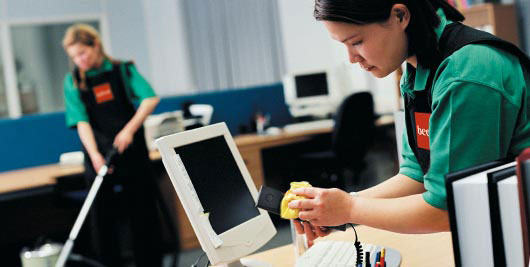 There are various types of commercial sites all around the world where different works are being performed. These may be large or small in size, but both require proper cleanliness to be maintained for the proper business growth. The main reason behind why these areas get dirty are daily visits and bad weather conditions. The floors, walls, windows, tables, computer systems, shelves etc get dirty due to dust deposition on them. The cracks and scratches on the floors look bad and leaves a bad impact on the mind of customers. The contaminated washrooms may lead to several severe diseases. To get your commercial site cleaned properly, you can hire professional cleaners. Learn more about our BEST VALUE commercial cleaning services.
The professional cleaners will work in a systematic manner. First of all, they will examine the entire place and then identify the areas that require general and deep cleaning. After this, they will start with the removal of dust particles from different areas by dusting, vacuuming, mopping and sweeping. Then, they will follow the general cleaning process to remove the stains, spots, marks, spill from the floors, walls, windows, tables etc. The experts use green cleaning agents that do not cause any harm to human health and the environment.
SBS is one of the famous commercial cleaning companies in Edmonton. We have skilled staff members who are efficient enough in providing the quality services. Our experts are available 24 hours a day and 7 days a week. You can hire us by calling at 780-939-2799. For more, click here for a special video offer.