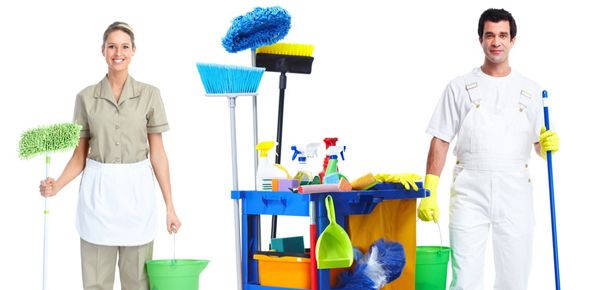 In order to make your commercial site clean and tidy, you try various things. You may use different types of cleaning agents that might be harmful for you and your employees' health. Moreover, while cleaning your place the things kept in the area may get damage. So, to get your workplace cleaned properly, you can hire janitorial cleaners. They are expert in their work. After hiring them, you need not to worry about the cleanliness of your business premises, as the professional cleaners will do it properly. They use green cleaning agents that do not cause any harm to human health and the environment. Learn more about our BEST VALUE janitorial cleaners services.
The professional cleaners will start their work in a systematic manner. First of all, they will remove the dust particles by dusting, vacuuming, mopping and sweeping. After this, they will remove the stains, marks, spill from the floors, walls, windows, tables etc. The expert janitors will sanitize and sterilize the contaminated areas properly using effective disinfectants and prevent the growth of germs. There are various companies who offer their services at affordable prices.
Swinton Building Services is one of the famous janitorial cleaning company in Edmonton. We have a team of skilled staff members who are efficient in providing the quality services. We offer our cleaning services in various commercial sites like institutes, industries, business complexes, retail stores, shopping malls, offices, restaurants, health centers, gym etc. Our experts are available at your service 24 hours a day, 7 days a week and 365 days a year. For more details, click here for a special video offer.