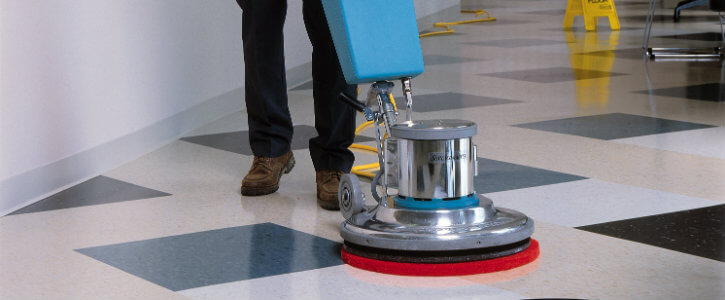 It is imperative to keep your office area neat and clean. But due to regular visits and bad weather conditions, these areas get dirty. The floors are the areas which attract more and more dust particles which stuck on them and make the surfaces look dirty. The dragging of heavy boxes, tools, tables, chairs and the movement of hand trucks, dollies, carts, wheelchairs etc cause several cracks and scratches on the floors and the wax coating gets stripped off. The dust particles get stuck in these cracks and scratches. The high heel shoes make dents on the surfaces which doesn't look nice. In order to get your floors cleaned properly, you can hire professional cleaners. Learn more about our BEST VALUE floor stripping and waxing services.
The professional cleaners will first of all apply the stripping solution on the surfaces and then leave it undisturbed for some time. After that, they will wash away the stripped off coating properly using high pressure of water stream. When it gets dry, he experts will apply the wax coating the surfaces and leave it undisturbed. And apply the next coat when the first coat gets dried. It will continue as per the requirement of the customers.
SBS is a janitorial company in Edmonton. We have a skilled team who is efficient in providing the quality floor stripping and waxing services. We have around 28 years of experience and over 1000 happy clients. Our experts are available at your service 24 hours a day and 7 days a week. Call us at 780-939-2799 to get a free quote. For more, click here for a special video offer.