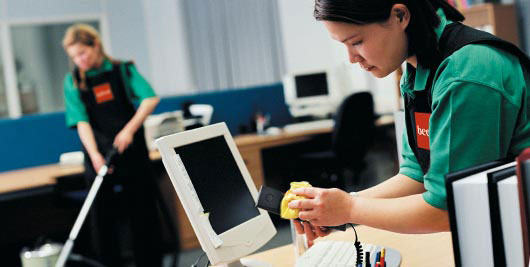 Commercial buildings are the structures where different types of work are being performed. These might be big or small in sizes. But the most important thing about these premises is that they need to be cleaned properly for business growth. If you are an entrepreneur, then you need to take care of the cleanliness in your building. The commercial sites get dirty and dusty due to regular visits and bad weather conditions. The sticky mud particles get stuck on the walls, windows and other areas which makes the place look awful. The washrooms get contaminated due to regular usage and needs to be cleaned properly to avoid any kind of disease spread. To get your commercial site cleaned effectively, you can hire professional cleaners. Learn more about our BEST VALUE commercial cleaning services.
The professional cleaners will start their work according to a series of steps in which first of all, they will remove the dust particles by dusting, vacuuming, mopping and sweeping. After this, they will remove the stains, spill, marks using effective disinfectants. They use Eco friendly products that do not cause any harm to human health and the environment. The experts will sanitize and sterilize the contaminated areas properly and prevent the growth of germs in that area.
SBS is one of the renowned commercial cleaning company in Edmonton. We have around 28 years of experience and over 1000 happy clients. Our skilled staff members are efficient in providing the quality cleaning services. Our services are available at 24 hours a day and 7 days a week. For more, click here for a special video offer.