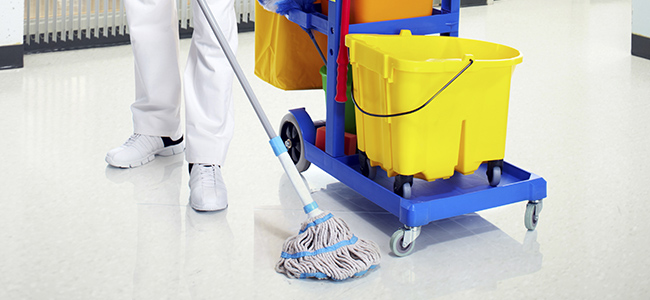 Cleaning services are very important in industrial areas, as these are the huge places with lots of dust particles and debris. These dust particles get deposited on the floors, walls, windows, tables, machines, raw materials, products etc. This happens mainly due to regular visits, movement of trucks, dollies and cart in the area and also because of bad weather conditions. The stains, spots, marks, spill on the floors and walls make the place look dirty. The washrooms gets contaminated by regular usage and irregular cleaning. These become the breeding homes of germs, bacteria, microbes and pathogens that may cause several diseases. The movement of hand trucks, wheelchairs, carts etc and dragging of heavy boxes, equipment, chairs, tables etc may damage the floors and the coating gets stripped off. To repair them properly and clean your industrial area, you can hire professional cleaners. Learn more about our BEST VALUE industrial cleaning services.
The professional cleaners will clean the dust particles from the area using high quality brooms. They will remove the sticky mud particles from the walls, windows, floors, tables etc. The greasy materials on the areas near the ventilators are removed properly using effective disinfectants. The experts prefer to use green cleaning agents for the cleanup purpose as they do not cause any harm to human health and the environment. They will clean the washrooms properly by preventing the growth of germs and make them shine.
SBS is a well known janitorial company in Edmonton. We have a team of skilled members who are efficient enough in providing the quality industrial cleaning services. Our experts are available 24 hours a day and 7 days week. You can call us anytime at 780-939-2799 to get a free quote. We offer our services at affordable prices for regular, weekly, biweekly and monthly basis. For more information, click here for a special offer.