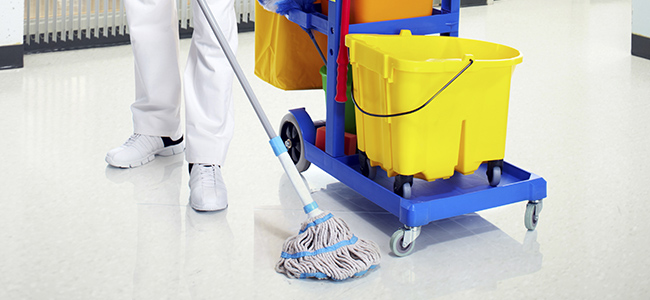 There are various types production sites where different products are being manufactured. For the manufacturing of these items, you require huge manpower, big machines, raw materials and other tools. Due to regular visits and bad weather conditions the area gets dirty and dusty. The dust particles get deposited on the walls, windows, floors, machines and other things kept there. The black fumes from the chimneys and vehicles get stuck on the ventilators and high rise areas which becomes greasy due to regular deposition. The floors may get damaged because of the movement of dollies, carts, wheelchairs, hand trucks etc and dragging of tools, chairs, tables etc. Moreover, the stains, spots, marks, spill on the floors and windows doesn't look nice and leaves a bad impact on the mind of visitors. To get them cleaned properly, you can hire professional cleaners. Learn more about our BEST VALUE production site cleaning services.
The expert janitors use modern tools and techniques that would help them in completing their task easily and quickly. They will start by removing the dust particles from the area by dusting, vacuuming, mopping and sweeping. After that, they will clean the stains, spots, marks, spill from the floors and windows. They use green cleaning agents that do not cause any harm to human health and the environment.
SBS is a well known janitorial company in Edmonton. We have a team of skilled staff members who are efficient enough in providing the quality production site cleaning services. We offer our services at affordable prices. You can call us at 780-939-2799 to get a free quote. For more, click here for a special video offer.