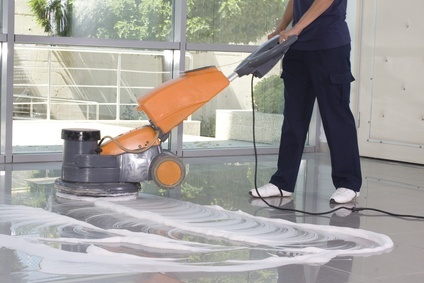 Have you recently completed with the construction of your office building and want to make your premises look presentable. After the construction work, your building gets dirty and dusty which needs to be cleaned properly. Cleaning it on your own is a little bit difficult and time consuming task. Moreover, you might not be an expert to clean your place with full perfection. The stains, marks, spill on the floors, windows, walls, staircases etc cannot be removed easily, as you might be thinking. Effecting cleaning agents are required to remove them properly. Hiring the professional cleaners for the cleanup can be really beneficial. The expert janitors will clean the entire place using latest techniques. Learn more about our BEST VALUE construction cleaning services.
The professional cleaners will start their work in a step by step procedure. First of all, they will remove the dust particles by dusting, vacuuming, mopping and sweeping. After that, the experts will remove the stains, marks, spill from different areas. They use green cleaning agents that do not cause any harm to human health and the environment. The leftover materials are also removed from the area in order to avoid any kind of injury.
SBS is the name of a renowned janitorial company in Edmonton. We have around 28 years of experience and over 1000 happy clients. Our team of skilled staff members is efficient enough in providing the quality construction cleaning services. We use the latest tools and techniques. For more, click here for a special video offer.