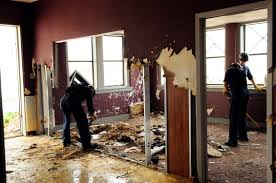 Are you having or in the middle of a remodelling project, or have you just completed such a task and found the construction company do not clean the area once the job is completed? Look no further
SBS has been undertaking many such tasks for people just like you, over the past three decades we have been one of the first post construction cleaning companies which people call.
Have you found yourself in a situation after a project where you now have time constraints and need to get your business back up and running to full capacity? Our fully vetted, certified and professional cleaners have access to some of the best equipment which can deal with any task of this nature. We have dust reduction systems in place that can shift large amounts of dust and rubble without disturbing further areas or the environment.
Our professional staff understand the aspects of correct disposal of all materials and are aware of any regulations which may still be in place until your project is completed. They not only have the skills to clean an area which looks clean, they can also provide deep cleaning which gets into the areas which you can't see, we can also sanitize the whole area by using our eco-friendly cleaning chemicals which can rid 99% of germs and bacteria to which your area may have been exposed to while under construction.
As one of the top Edmonton Post Construction Cleaning Companies, we have crews who can work around any schedule you have and are fully flexible to help your business get back on track as quickly as possible.
To find more about the best Construction Cleaning, or any other janitorial services you may find of a benefit in Edmonton AB, please visit our website swintonbuildingservices.com, or contact our cleaning specialists NOW who can be contacted 24/7, and 365 days per year on 780 – 939 – 2799 in Edmonton and receive your free quote. To find why we are one of the top Edmonton Post Construction Cleaning Companies click here.
Avail Your Free Quote Today
Fill out the form to receive your Free Quote