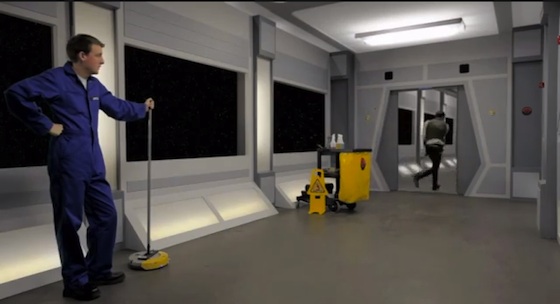 If you are planning to hire professional cleaners for the cleanup process in your commercial building, then it is the right decision to get your work done in very less time. There is no doubt that cleaning is very important to promote your brand image and attract more customers to increase the sales of your products or services. But cleaning your place on your own is a little bit difficult task and you may not be able to do it with perfection. The janitorial cleaners will clean your entire place properly and quickly using modern tools and techniques. The professional cleaners use Eco friendly products that do not cause any harm to human health and the environment and clean all the different areas. There are various companies who provide their services at affordable prices using green cleaning agents, you just have to hire the one that fits in your budget. Learn more about our BEST VALUE janitorial cleaning services.
The professionals will work according to a series of steps and follow them one by one. First of all, they will remove the dust particles by dusting, vacuuming, mopping and sweeping. After this, the experts will clean the stains, spill, marks from the floors, walls, windows etc. They will also do the floor stripping and waxing if required or desired by the customer. The smelly and dirty washrooms are cleaned properly with the effective disinfectants leaving. They will also prevent the growth of germs in the contaminated areas.
SBS is a well established and reputed commercial cleaning company in Edmonton. With 28 years of experience, our experts will provide you the quality janitorial cleaning services. Our experts are highly skilled and trained in using the latest technology tools and will accomplish the task within a given time span. You can hire our services for regular, weekly, fortnightly and monthly basis. Give us a call at 780-939-2799 to get a free quote. For more details, click here for a special video offer.