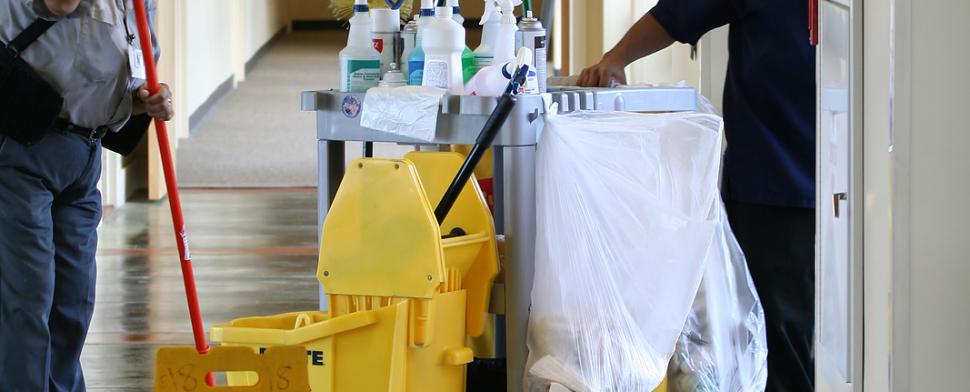 It is very important to have a clean and tidy place in order to expand your business empire and take it to new heights. The educational sites are the places where there are lots of students and faculty members. These are the areas with different sections and departments that further consists of lecture halls, labs, library, staff rooms, washrooms etc. All these areas get dirty and dusty due to regular visits and irregular cleaning. To maintain the reputation and cleanliness in your institute, you need to get them cleaned properly on a daily basis. The dust gets deposited on the floors, walls, windows, tables, lecture stands, chairs, desks, shelves, computer system etc which makes the place look dirty. The most contaminated areas in the institutes are the washrooms which are used by many people and gets dirty. Due to regular usage, these become the breeding homes of pathogens, bacteria and microbes that may cause severe diseases. So, to get your educational sites cleaned properly, you can hire professional cleaners. Learn more about our BEST VALUE institutional cleaning services.
The expert cleaners use modern techniques and equipment that would make their task easy. They follow certain methods which would allow them to provide you with the best results and complete their cleaning job within a given time span. They will start from removing the dust particles by dusting, vacuuming, mopping and sweeping. After this, the professionals will use green cleaning agents to remove the dirty spots, stains, marks from the floors, walls, windows etc. They will sanitize and sterilize the contaminated areas properly and prevent the growth of germs.
SBS is a reputed janitorial company in Edmonton who provide the cleaning services at various commercial sites. Our experts are highly skilled to provide the institutional cleaning services at affordable prices. We have 28 years of experience and 1000 happy clients. Our services are offered at various places all over Edmonton. You can call us at 780-939-2799 to get a free quote. For more, click here for a special video offer.