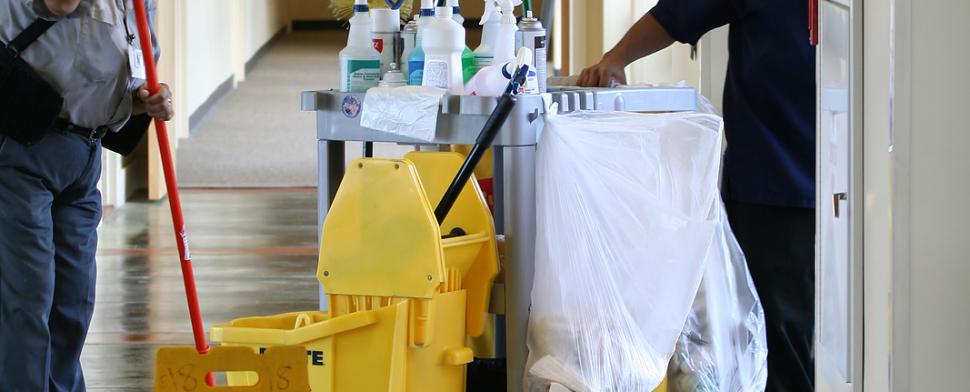 Institutes are the places that comprises of different sections, regions, subdivisions etc. A large number of people visit these places on regular basis and due to this, these areas get dirty and dusty. The dust particles get deposited on the desks, lecture stands, tables, chairs, floors etc which makes the place look awful. The washrooms are used on a regular basis by several persons and irregular cleaning in these areas may lead to germ growth which may further cause any severe disease. Moreover, a dirty area in not liked by anyone and it will also affect the reputation of your institute. So, to get them cleaned properly, you can hire professional cleaners. Learn more about our BEST VALUE institutional cleaning services.
The expert janitors will work in a systematic way. First of all, they will examine the entire place and identify the areas that require general and deep cleaning. After this, they will start their work by removing the dust particles by dusting, vacuuming, mopping and sweeping. Then, the professionals will follow the deep cleaning process in which they will remove the stains, marks, spills from the floors, walls, windows and other areas. They will also sanitize and sterilize the washroom to provide healthy learning environment.
SBS provides reliable institutional cleaning services all over in Edmonton. We have a team of skilled staff members who are efficient enough in providing the quality services. Our services are available 24/7, you can call us anytime at 780-939-2799. For more, click here for a special video offer.