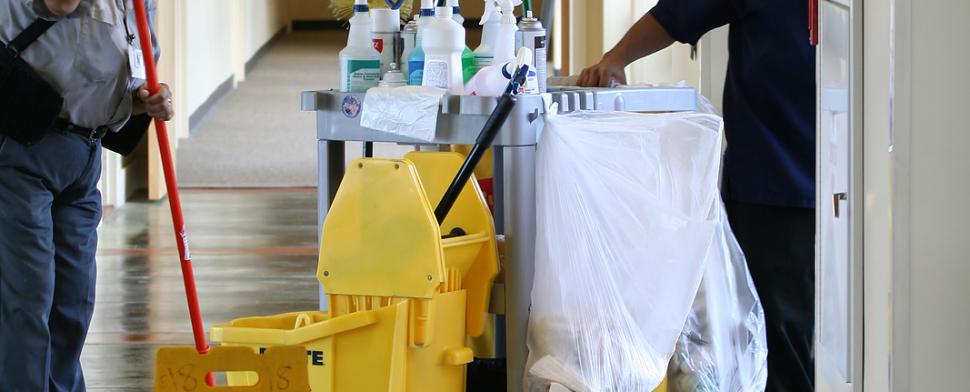 Everyday different types of products are being manufactured in the industries. These places are equipped with lots of machines, raw materials, trolleys etc. The daily visits to the production site make them dirty and dusty. The dust particles get deposited on the walls, windows, machines, floors, tables, chairs etc and make the entire place look dirty. The stains, spots, marks on different areas leaves a bad impact on the mind of customers. The yellowish stains in the toilet bowls, urinals, areas under the seats and flush rims doesn't look nice and also affects the reputation of your business. These are the most contaminated areas that may lead to several severe diseases. In order to get your industrial area cleaned properly, you can hire professional cleaners. Learn more about our BEST VALUE industrial cleaning services.
The expert janitors use modern equipment and techniques that would help them in completing their task within a given time span. They would start the cleaning job, according to a series of steps. First of all, they will remove the dust particles from different areas by dusting, vacuuming, mopping and sweeping. After that, the experts will deep clean the contaminated areas using effective disinfectants. They use green cleaning agents that are safe for both human health and the environment.
SBS is a janitorial company in Edmonton, who provide the quality industrial cleaning services at affordable prices. We have a team of skilled staff members who are well qualified and trained in using the modern tools and methods. Our experts are available at your service 24 hours a day, 7 days a week and 365 days a year. You can hire our services by calling us at 780-939-2799 and also can get a free quote. For more, click here for a special video offer.