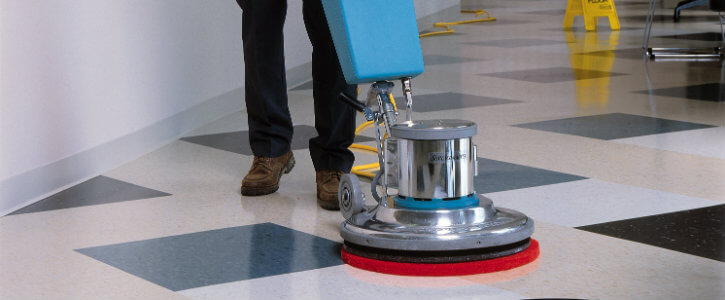 Over time the floors begin to develop scratches, dents, starts to yellow etc, which doesn't look nice and needs to be removed off properly. Mainly, the wear and tear of floors develop due to regular movements and human activities. The dragging of heavy equipment, boxes, chairs, tables and other materials leads to the stripping of the wax coating from the surfaces. The movement of hand trucks, dollies, carts, wheelchairs etc may damage the floors. The dirt and dust particles on the surface does not look nice. To get them maintained and cleaned properly, you can hire professionals. Learn more about our BEST VALUE floor stripping and waxing services.
The professional cleaners will first of all, remove the stripped off wax by applying a stripping solution to it. After applying the solution leave it undisturbed for some time. Then, with the help of high pressure of water the professionals will wash it away. The floors are left to dry and after that, the first layer of wax is applied to it. When it gets dry the next layer is applied. The process continues as per the requirement of customer.
SBS is a well known commercial cleaning company in Edmonton. We have around 28 years of experience and over 1000 happy clients. Our skilled staff members are skilled enough in providing the quality floor stripping and waxing services. We are available at your service 24 hours a day and 7 days a week. You can hire us by calling at 780-939-2799 and can also get a free quote. For more, click here for a special video offer.