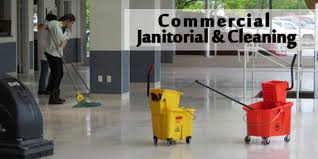 Maintaining cleanliness in the commercial sites plays a very important role. You might be an owner of a business place where there is everyday hustle and bustle of people, which makes your workplace dirty and dusty. These areas may also get dirty due to bad weather conditions. It might be quite possible for you to clean your place on your own, but to get them cleaned properly, you can hire professional cleaners. Moreover, you might be busy in your daily schedule that you don't get time to give proper care towards the cleanliness of your business area. The janitorial cleaners will clean your place properly without causing any damage to the property. Learn more about our BEST VALUE janitorial cleaning services.
The professional cleaners are expert in providing the quality services. They will examine the entire place and identify the areas that require general and deep cleaning. Then, they will follow the general cleaning process to remove the dust particles from the place. After this, the experts will remove the stains, spill, marks from the floors, walls, windows, shelves, counter etc by following deep cleaning process. They use green cleaning agents that do not cause any harm to human health and the environment.
SBS is a well known janitorial cleaning company in Edmonton. We have skilled staff members who are efficient in providing the quality services at affordable prices. With around 28 years of experience, we have got expertise in using modern tools and techniques. Our experts are very cooperative and will work according to your instructions. For more, click here for a special video offer.