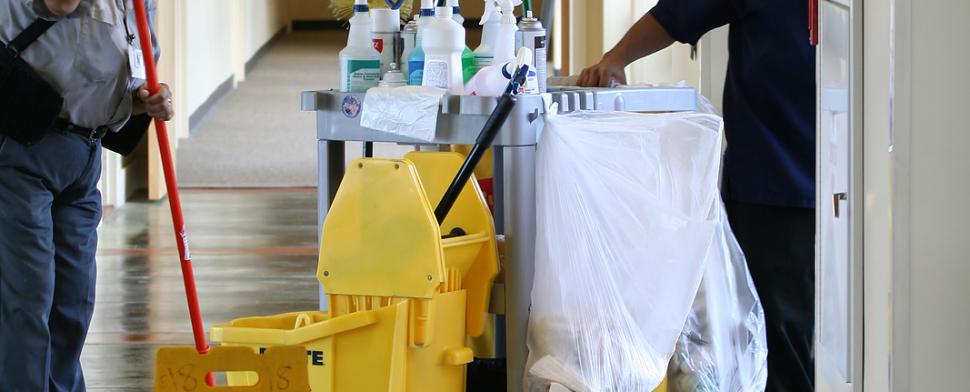 Institutional areas provide the breeding ground for different types of viruses and communicable illnesses like the common cold, fever, influenza virus etc. All these problems spread due to irregular cleaning. The germs breed in the different areas of washrooms like toilets, urinals, flush rims, under the seats etc. These pathogens and microbes are the main reasons of several diseases. Moreover, a dirty place is not liked by anyone and it also leaves a bad impact on the mind of visitors. The educational sites are the places with various sections and departments that gets dirty due to the regular movement of the people. The dust particles get deposited on the walls, floors, windows, doors, lecture stands, tables, book shelves, chairs, desks etc which need to be cleaned regularly and properly. So, in order to clean your place properly, you can hire professional cleaners. Learn more about our BEST VALUE educational site cleaning services.
The expert cleaners are proficient enough in using the modern tools and techniques. They will use green cleaning agents to remove all the germs, bacteria, microorganisms etc from the contaminated areas and prevent the growth of germs in those places. The experts will remove the dust, cobwebs, sticky mud particles etc from the area using high quality brooms. They will clean the yellowish stains, marks, spots, spill from the walls, desks, floors, windows etc using effective disinfectants. There are various commercial cleaning service providers all around the globe from which you can hire the one that suits your needs.
SBS is a renowned janitorial company in Edmonton. We have expert cleaners who are proficient enough in providing the quality educational site cleaning services. We are available at your service 24 hours a day and 7 days a week. You can hire us for regular, weekly, biweekly and monthly basis. Give us a call at 780-939-2799 to get a free quote. For more information, click here for a special video offer.