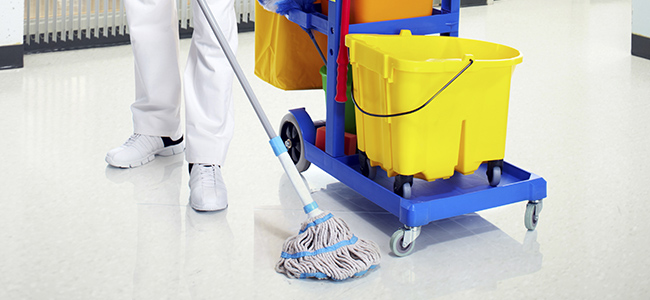 Hiring the professional cleaners for cleaning the institutes can be very beneficial, as these are the large areas that are difficult to clean on your own. There are various sections and departments that get dirty due to regular visits and dust deposition. The dust particles get deposited on the floors, walls, tables, desks, lecture stands, chairs etc which doesn't look nice. The restrooms become the breeding homes of germs, microbes, bacteria and pathogens due to daily usage and irregular cleaning. The yellowish stains in the toilet bowls, urinals, areas under the seats, floor linings etc affects the reputation of your institute. The chemicals that spill on the floors in the laboratory may cause several severe diseases. These areas need to be cleaned properly by taking proper safety measures. So, for proper clean up in your place, you can hire professional cleaners. Learn more about our BEST VALUE educational site cleaning services.
The experts use modern tools and methods to clean the area properly and quickly within a given time span. They will remove the dust particles from different areas and after that clean the spider webs from the corners. They will give proper care while cleaning the chemistry labs. The yellowish stains in the toilet bowls, urinals etc are cleaned using effective disinfectants that are safe for both human health and the environment. They will also prevent the growth of germs in the contaminated areas.
SBS is a janitorial company in Edmonton who offer their services at affordable prices. We have a team of skilled members who are proficient enough in providing the educational site cleaning services. We are available at your service 24 hours a day and 7 days a week. You can call us at 780-939-2799 for any query and to get a free quote. For more, click here for a special video offer.