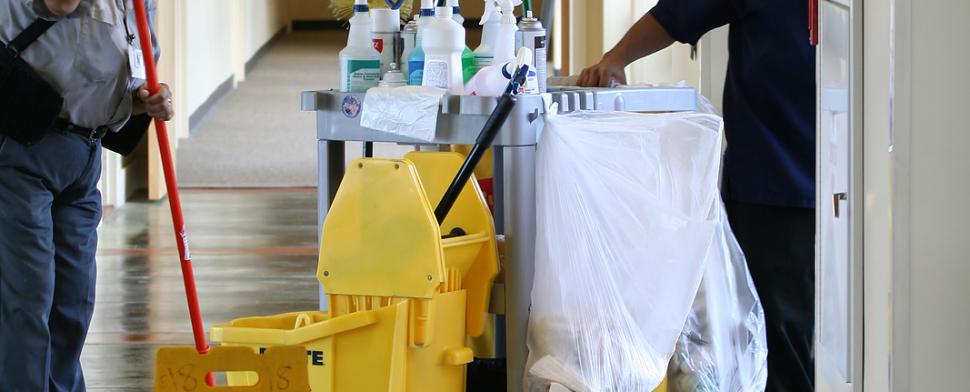 Institutes are one of the commercial sites with large areas. There are various sections and departments that gets dirty due to regular visits and stormy weather conditions. Millions of students visit these educational sites everyday to study hard and build up their career. During the entire day, they roam around in all the different sections and carry lots of dust particles along with their shoes, which makes the place dirty. The stains, spots, spill on the floors, walls, windows, shelves etc needs to be cleaned properly. The chemicals that spill down on the laboratory floors may be very harmful and can cause various infections. To avoid this, these labs must be cleaned with the effective disinfectants. The washrooms and canteen are the most contaminated areas with lots of germs and bacteria. The regular usage and irregular cleaning makes them dirty and smelly. The dust gets deposited on the shelves and books in the library, which makes the place look bad. A dusty and grubby place leaves a bad impact on the mind of visitors. So, all these dirty areas need to be cleaned properly. For this, you can hire professional cleaners. Learn more about our BEST VALUE educational site cleaning services.
The professional cleaners will work effectively and efficiently to accomplish their cleaning task quickly within a given time span. They use modern tools that make their task easy and will also help them to clean the entire place properly. They use green cleaning agents that do not cause any harm to human health and the environment. Using these effective disinfectants, the experts will remove all the pathogens and microorganisms from the contaminated areas and prevent the growth of germs.
SBS is a well known janitorial company in Edmonton, who provides the quality educational site cleaning services at reasonable prices. Our expert team members are available at your service 24 hours a day and 7 days a week. You can hire our services for regular, weekly, fortnightly and monthly basis. To get a free quote, give us a call at 780-939-2799. For more information, click here for a special video offer.