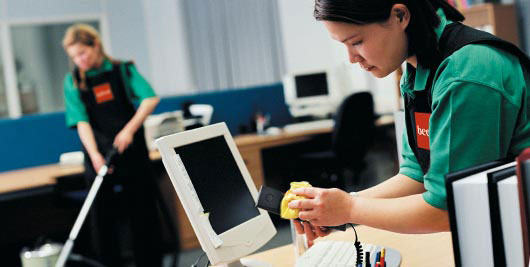 If you are an owner of any organization or business premises, then you might need cleaning facilities in your commercial site. Cleanliness is very important in each and every workplace. It might be an office, business complex, retail store, shopping mall, industry, institute etc, all these places get dirty and dusty due to regular visits and bad weather conditions. The dust gets deposited on various objects kept in the area like tables, chairs, machines, desks, lecture stands, shelves etc. The stains, spots, marks on the walls, windows, floors make the place look bad. The washrooms in the commercial area gets dirty due to regular usage. Moreover, these are the breeding homes of germs, pathogens, microbes and bacteria that may cause several severe diseases. To clean all the dust and debris from the area, you can hire professional cleaners. Learn more about our BEST VALUE commercial cleaning services.
But before hiring professional services, you must consider several points that are very necessary. You must ask about their past years work experience and success. Are they using green cleaning agents for clean up process? All these are very important things that you should know about. The professionals will follow a step by step procedure to accomplish their cleaning job in the area. They will remove the dust particles from the walls, windows, floors etc using dusting, vacuuming, mopping and sweeping. The expert cleaners will clean all the stains, spots, marks and remove the horrible stench from the different areas using effective disinfectants, leaving behind a fresh scent in the air. They will also prevent the growth of germs in the contaminated areas.
SBS is one of the famous commercial cleaning companies in Edmonton, who provide the quality services. We have a team of skilled staff members who are efficient enough in using modern tools and techniques. Our experts are available 24 hours a day and 7 days a week at your services. You can hire our experts to get daily, weekly, biweekly and monthly services. Call us at 780-939-2799 to get a free quote. For more, click here for a special video offer.