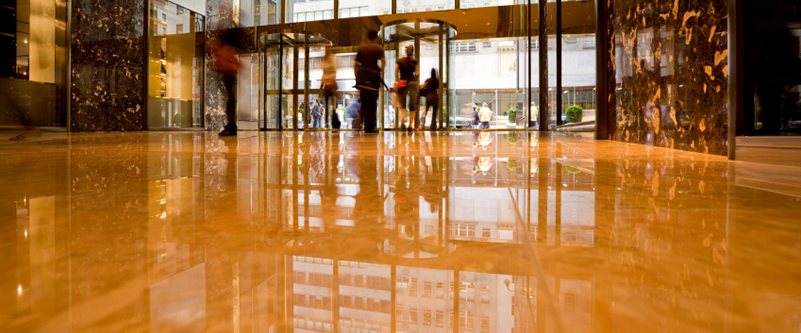 When it comes to clean the floors, it is very essential to determine that what type of surfaces you want to clean. There are many business owners who get wood floors installed in their commercial sites. But due to regular visits, these get dirty and dusty. The dust and grit get stuck between the floorboards. The high heel shoes cause several scratches and even dent the floors. The small stones and debris that comes along with the shoes also make the surfaces dirty. Moreover, the stains, spots, marks, spill makes them look awful and also dull its shine. The wax coating can get stripped off due to dragging of heavy boxes, tools, chairs, tables etc in the office area. To clean your commercial site floors properly, you can hire professional cleaners. Learn more about our BEST VALUE floor cleaning services.
The expert cleaners use green cleaning agents to clean the spots, stains, marks, spill etc from the surfaces. These cleaning products are safe for both human and the environment. They will remove the dust particles from the surfaces by dusting, vacuuming, mopping and sweeping. The experts will do machine scrubbing and re-coating. The dull look of the surfaces will also be removed by polishing the floors and make them shiny. At the end refinishing is done to make it look clean, tidy and newly installed.
There are various janitorial companies in Edmonton who offer cleaning services and SBS is the one of those who provides quality cleaning facilities at commercial sites. We have a skilled team members who are efficient enough to provide the effective floor cleaning services. Our experts are available at your service, 24 hours a day and 7 days a week. You can get our services on daily, weekly, biweekly and monthly basis. Call us at 780-939-2799 to get a free quote and to know about our service provision. For more, click here for a special video offer.