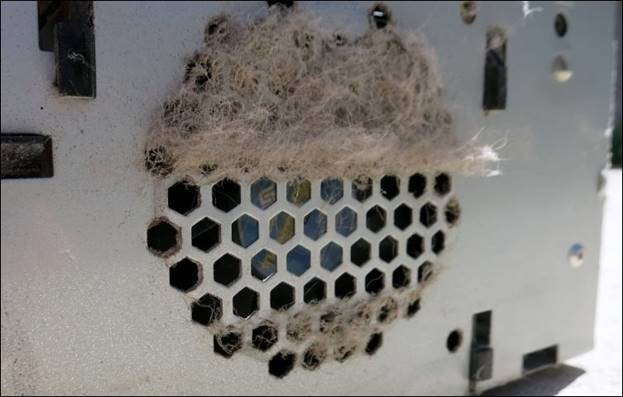 Many people wait for spring to arrive to undertake spring cleaning, but in a workplace, this period would need to be much shorter than once per year, especially if you have a busy retail or commercial location. By regular cleaning of these specific areas, it not only looks more inviting, but the risk of allergies towards workers is very much reduced. For more information on our Complete Office & Retail Cleaning.
There are any areas within a business where dust and dirt can build up which are normally forgotten for everyday cleaning.
Blinds & Drapes
These can attract a vast amount of dust and dirt and the best way to clean these without disturbing the dust is by use of a vacuum, for the drapes it is also possible to steam clean after vacuuming whilst they are still in position, this can prolong the need for laundering, but will kill any germs or mites that continue to breed.
File Rooms
A file room does not normally get much ventilation and it is quite common for dust to quite easily builds upon filing boxes and piles of folders that can be just left lying around. It is also quite common for this dust to be scattered into the atmosphere and not just move and settle around the file room but it can also be attracted to any ventilation fans in the room where is gathers on the blades over time.
Computer Workstations
These have fans that continually have fans blowing air around a workplace, on many occasions these are also found placed underneath a desk which is considered out of the way. With this continual airflow, dust is displaced and not only builds up in and around a workstation, it can also accumulate in areas where there is no airflow.
Swinton Building Services has cleaning professionals who encounter such areas as these on a daily basis, they have professional dust extraction equipment that can quickly and safely perform office & retail cleaning to remove any buildup of dust from around moving fans, or from larger areas which can help keep the dust and allergens under control.
For further information on our Complete Office & Retail Cleaning in Edmonton AB or for any other janitorial service which you may find beneficial, please visit our website swintonbuildingservices.com, or contact our professional service staff on Edmonton on 780 – 939 – 2799 and receive your free quote.
Our support staff is available to be contacted 24/7, 365 days per year to accommodate any of your Office & Retail Cleaning requirements. For more, click here for a special video offer.
Contact us Now for your Free Quote