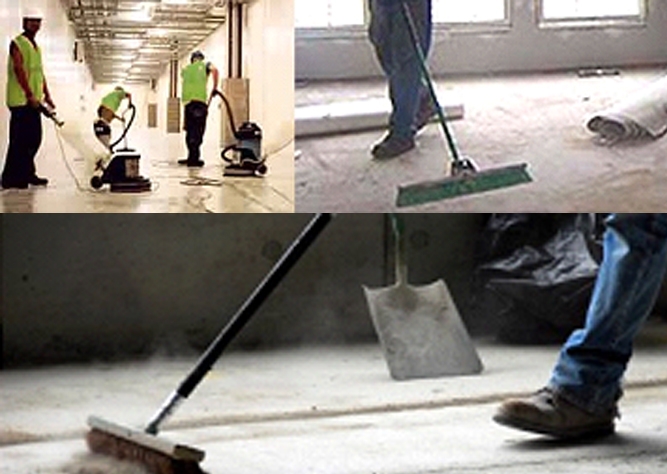 Edmonton Alberta CONSTRUCTION CLEANUP SERVICE
Post construction clean up services can be some of the most demanding cleanup operations you can do, and for the most parts construction companies don't channel their focus on cleaning up once they have finished. Seeking the help of professionals can make this task much easier and much more efficient. For additional information on SBS CONSTRUCTION CLEANUP.
By seeking the help of professionals, you will also be safe in the knowledge that the right tool for the job is being utilized. To complete post-construction clean up services can require vast amounts of equipment, many of which are listed below:
heavy duty trash bags, brooms, dust pans, industrial garbage bins
shop vacuum, heavy duty vacuum cleaner and or backpack vacuum
upholstery cleaning tools
mop heads, mop buckets, and wringer
scrub brushes and scrub pads, microfiber cloths, putty knives
rubber gloves, protective eyewear, dust masks, hard hats, safety signs
window washing equipment strip washer, squeegee, extra rubber blades, scrapers or razor blades
step ladders, extension ladders
Green cleaning chemicals (neutral cleaners, stainless steel cleaner, all-purpose cleaner, wood, metal, stone, window cleaner)
hard floor and carpet maintenance supplies (floor stripper, floor finish, carpet pre- spray's, detergents, spotters, protectors, rinses, deodorizers)
Machinery
pressure washer, water/sludge extractor, vapor steam cleaner
floor machines like auto scrubbers, burnishers, and sweepers
Industrial fans and dust extraction units.
As you can see the list of equipment can be endless, and in most cases, it is not justifiable for a company to obtain all of these for one or two construction clean-up operations they may have.
The professional post construction cleaning staff as SBS have access to all this equipment and more that can make any post construction cleanup operation both fast and efficient without causing too much disruption.
For further information on our post construction cleaning in Edmonton AB or for any other specialist cleaning service which you may find beneficial, please visit our website swintonbuildingservices.com, or contact our service staff on Edmonton on 780 – 939 – 2799 and receive your free quote.
Our support staff is available to be contacted 24/7, 365 days per year to accommodate any of your cleaning requests. For more, click here for a special video offer.

Contact us Now for your Free Quote