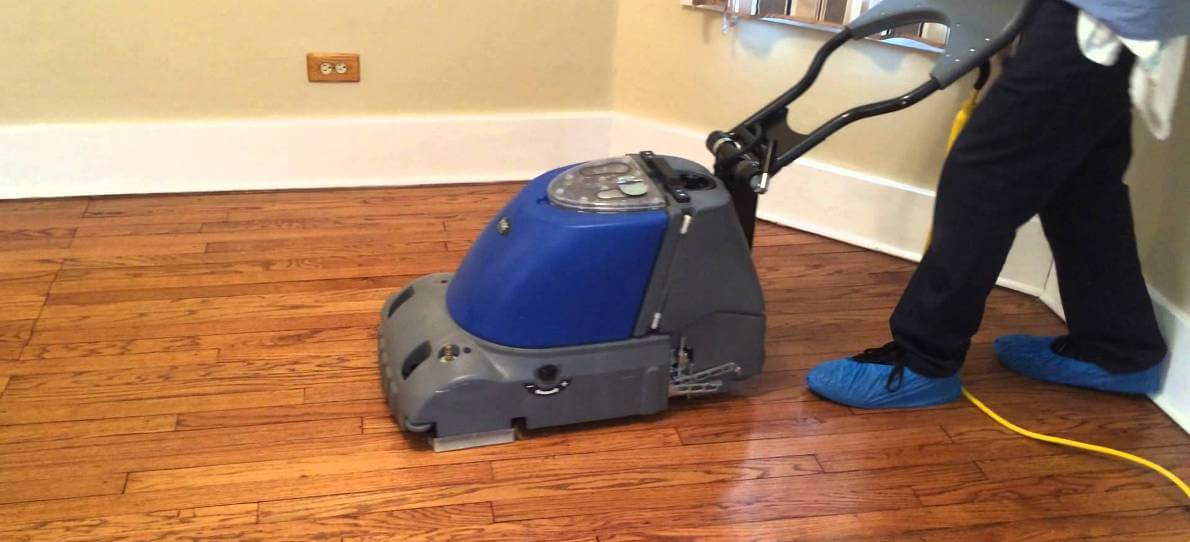 Every hardwood floor gives a unique appearance and to maintain this appearance they need to be treated and cleaned regularly. In high traffic areas, dirt and grit can transform a hardwood floor into something that looks worn and less than appealing. It is also possible over time floors can develop a build-up of wax that can and will fade when exposed to direct sunlight. For more information on our Floor Care Services.
To prolong the life of hardwood floors there are many tips that you can follow before you need the professional services and the need to have your floor stripped and waxed.
Meet Mats
A simple mat at each entry way can trap tiny particles which can act like sandpaper on your floor surface, it is also worth placing a mat in any area where there is the possibility of water being splashed, this will deter any water marks forming.
Do's and Don'ts
Never use wax on a floor with a urethane finish
Only use cleaners that will not leave a film or residue
Never use ammonia or oil based soaps on hardwood floors, they will make the finish look dull
Never use an excessive amount of water on hardwood floors, standing water can cause the wood to expand.
Treat sticky spots or marks with a damp cloth
Color Loss & Fading
Hardwood floors can fade over time from direct sunlight, it is recommended to use window treatments to block harmful UV rays and to rotate the position of furnishings so your floor will age evenly.
Strip & Wax
Swinton Building Services can provide Hardwood Floor Care Specialists who understand the requirements to make hardwood floors look like new again. For short term rejuvenation, our flooring professionals can screen and recoat your hardwood floor, this can give the appearance of the day it was installed.
For long term maintenance, it may be a case of sanding and refinishing your hardwood floor, our professionals have been providing this service for over 28 years in Edmonton and have the use of the best equipment that allows them, to sand and refinish a hardwood floor with the minimum of disruption.
To obtain more information on our Hardwood Floor Care in Edmonton AB or any other of our specialist services, you may find beneficial in Edmonton, please visit our website swintonbuildingservices.com, or contact our support staff on Edmonton on 780 – 939 – 2799 and receive your free quote.
Our staff can be contacted 24/7, 365 days per year to accommodate any of your requirements. For more, click here for a special video offer.

Avail Your Free Quote Today