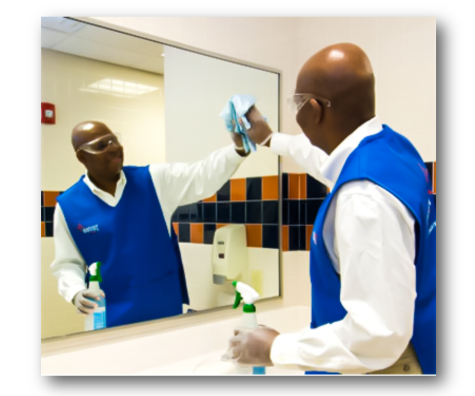 Many businesses think commercial cleaners perform the same way as cleaners of a household, these duties although similar, they are very much different. In a business environment, your floorings and furnishings are exposed to much more human contact and require a deeper cleaning to maintain them to a high degree of cleanliness. For extra information on our Commercial Janitorial Services.
No matter what commercial venture you have, your workplace can benefit from over 28 years' experience of providing services like this plus many others to all forms of commercial ventures in Edmonton AB. The highly motivated and experienced staff from Swinton Building Services understand the different types of cleaning and can leave a workplace looking like new with regular cleaning.
No matter what your budget, Swinton Building Services can offer commercial janitorial services that go far beyond what you may receive from other cleaning companies, and we pride ourselves on being a company that provides some of the best commercial janitorial services that you can find.
From using the best cleaning equipment available and the kindest cleaning solutions to your furnishings and the environment, Swinton Building Services can eliminate 99% of germs and allergens from around your workplace.
Services Offered
Our professional janitors can complete many tasks, from emptying trash, cleaning stairwells, entryways and the stainless steel of elevators to vacuuming, mopping to deep cleaning of your restroom facilities and any kitchen or canteen areas that you have on site. Swinton Building Services can work with you to advise on a cleaning schedule that would best benefit your business and will stay well within your budget. We also pride ourselves on backing this up with our 24-hour cleaning guarantee, and regular supervisor visits to check on our staff's performance, and any concerns or extra requirements you may have.
No matter if you require daily cleaning, bi-weekly or just once per week, our staff will treat your premises with the utmost respect and give each task the same amount of detail.
To obtain more information on our Commercial Janitorial Services in Edmonton AB or any other specialist service, you may find beneficial in Edmonton, please visit our website swintonbuildingservices.com, or speak to our support staff on Edmonton on 780 – 939 – 2799 and receive your free quote.
Our support staff can be contacted 24/7, 365 days per year to accommodate any of your requirements. For more, click here for a special video offer.
Avail Your Free Quote Today