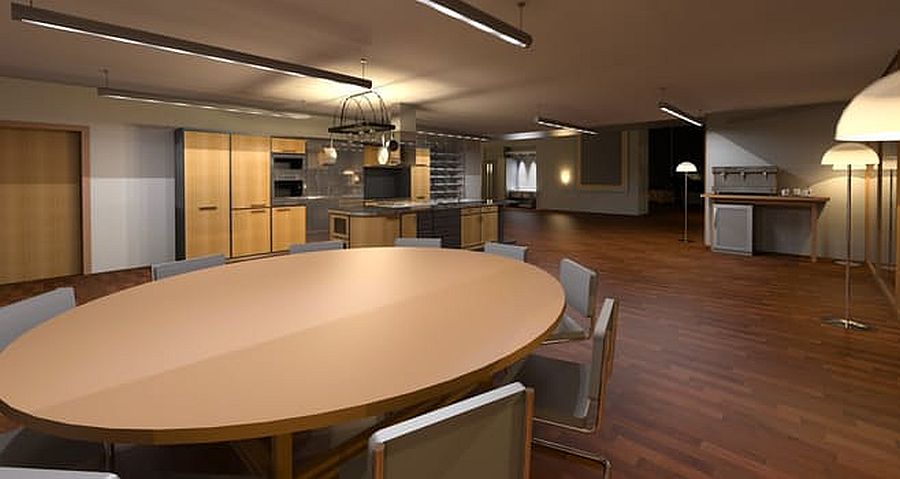 Laminate flooring has become a highly popular flooring medium in many businesses within recent years. Although laminate flooring is relatively easy to keep clean, once foot traffic has introduced more in trodden dirt it becomes a different story. Unlike many other floors, it is simply not possible to use detergent and water for cleaning laminate floors, as these react with both the surface of the boards and also the boards can expand if exposed to excessive amounts of moisture. To find out more about our Professional Floor Care
Swinton Building Services have staff who are fully trained in all aspects of laminate floor care, from simple routine cleaning and using a soft brush and damp cloth for any minor spots, to occasional thorough cleaning which would entail a well squeezed mop with a suitable eco-friendly laminate floor cleaner that will not harm the flooring or leave a film on the surface.
Swinton Building Services has spent many years cleaning laminate floors in Edmonton as part of their floor cleaning services, which include many other flooring types, and uses the most up to date cleaning methods and equipment and the most environmentally friendly cleaning chemicals that can remove, sticky residue or any other stubborn, hard to remove marks.
As with many types of flooring, Swinton Building Services can provide regular stripping and refinishing which can enhance your hard floorings and revive them to that just fitted condition, and help to maintain
For any more information on our professional floor maintenance and cleaning needs, please visit our website swintonbuildingservices.com, or our specialists who are available 24/7 365 days a year can be contacted NOW on Edmonton 780 – 939 – 2799 to receive your free quote. For more, click here for a special video offer.
GET YOUR FREE QUOTE TODAY
GET YOUR FREE QUOTE TODAY