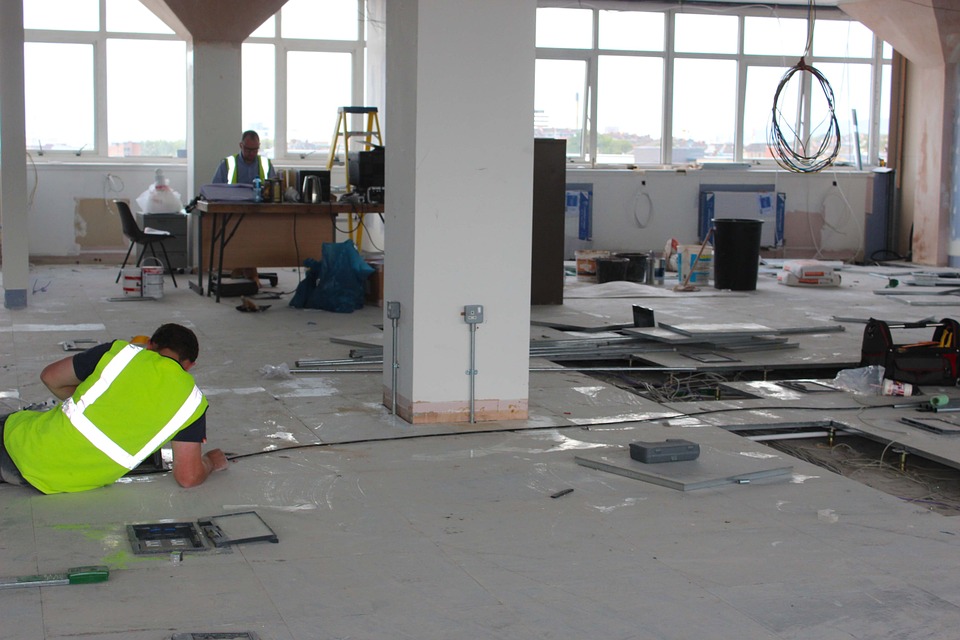 Space and time are expensive, and none more so than areas which have had some construction work carried out on them. These can be part of a bigger project and need to get workers seated as soon as possible. The disruption caused by construction can have a major effect on business operations, none more so than the clean-up which follows.
For full details on our, Post Construction Cleaning CLICK HERE
In some instances, the clean-up operation can take nearly as long as the construction, this is not what any business owner would wish to hear. SBS have been helping thousands of clients over the past 28 years to quickly and efficiently get out of this delayed situation. Our vetted, certified and highly experienced crews have access to some of the best equipment which can help them clear post construction areas both quickly and without causing any further disruption to your operations.
They have an industrial vacuum which contains all the dust and small particles, this prevents spreading and is much faster than a broom and a shovel. They also have knowledge of state laws which may still be in place for the disposal of any larger items that remain.
Once the main area has been cleaned, the final deep cleaning can commence, not only will they make the area look OK, every area, even the ones you can't see, will have been cleaned.
Our post-construction services can also be used for cleaning trade shows or the larger event where rubbish may have accumulated, large garden weddings or concert venues are prime examples. Our staff have cleaned it all over the years.
Post Construction Cleaning FREE video example CLICK HERE
To find more about our Post Construction Cleaning, or any other restaurant and retail cleaning services you may find of a benefit in Edmonton AB, contact our cleaning specialists NOW who can be contacted 24/7, and 365 days per year on 780 – 939 – 2799 in Edmonton and receive your FREE quote.
To Access our Specialist Services, Visit Our Website
Fill Out The Form and get Your Free Quote Today