Sign up and receive one free cleaning.
Edmonton Janitorial Cleaning Services-Industrial Cleaning Services in Edmonton, Edmonton Commercial Cleaning Services,
Sparkling Clean Office Cleaning Services in Edmonton, Edmonton Retail Cleaning.
Our office cleaning experts are awaiting your call on 780-939-2799 and can be contacted 24 hours per day and 365 days per year. Alternatively you can contact us through our website Swinton Building Services.
Commercial Carpet Cleaning Offices in Edmonton
Our carpet cleaning services challenge a whole range of marks and heavy stains which include footmarks from oil, grease, dark beverages, trodden-in dirt, paint, makeup and other deep stains.
Deep Carpet cleaning also removes dust mites, bacteria, and odors.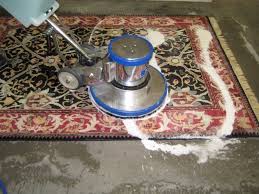 Routine carpet cleaning gives benefits that extend carpet life, investment, and long-term cost savings. Swinton Building Services has 30 years of carpet cleaning experience and a full range of the best high-tech equipment to ensure your carpet receives the ultimate care available.
Hot water extraction is the most effective cleaning process to thoroughly deep clean your carpets, leaving them fresh and healthy. This is the only one cleaning method classified as deep cleaning and recommended by the carpet mills.
All the others are considered "intermittent cleaning" because they are not capable of removing trodden in soil that is buried in the pile.
Our very experienced and enthusiastic carpet cleaning teams are the best in the cleaning industry. Their carpets are completely renovated, clean and very healthy. Swinton Building Services has professionally cleaned several hundred thousand square meters of carpet flooring over the past three decades.
In order to ensure that you have a property protection, we are fully insured and our employees are checked and named to eliminate inaccuracies. They are very experienced, experienced and fully responsible for you and your company.
For further information on our specialist cleaning services including:
Affordable Floor Cleaning Services in Edmonton, Restaurant Cleaning Edmonton, Affordable Hood Cleaning Edmonton, Affordable Window Cleaning Services, Carpet Cleaning Services Edmonton, Post Construction Cleaning Services and Green Cleaning Services.
Please contact us online via our website Swinton Building Services or speak directly to our Edmonton cleaning services support staff on 780 – 939 – 2799 who can be reached 24 hours per day - 365 days per year.
Sign up to receive one free cleaning.

Sign up and receive one free cleaning