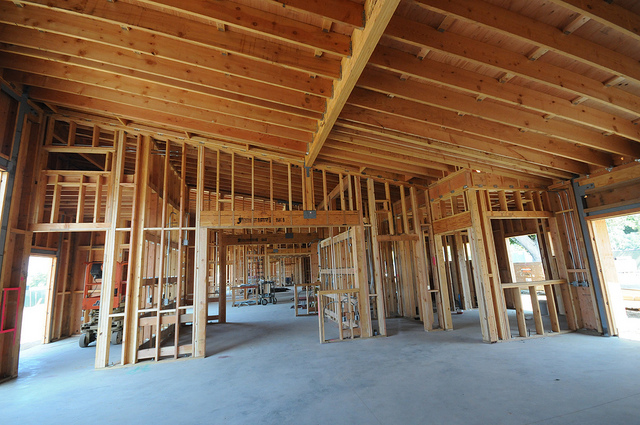 Construction cleanup is necessary when the construction and renovation work get completed. All places like floors, walls, corners get affected by mud, stones, scratches, oil stains, Paints, chalk lines, Glue Spots
Swinton Building Services aims to be your post construction cleaning partner to help you in the times when you need quick and efficient trained professionals who understand the many laws
Post Construction Cleaning CLICK HERE for full information
In the past 28 years Swinton Building Services post construction cleaning crews have helped many thousands of clients. All of our staff have become efficient in this type of cleaning work while using the best equipment.
All our staff, separate these areas and use these high filtration systems which stop these particles spreading by air
FREE Post Construction Cleaning demonstration video.
Hot Water Pressure Washing:
Tile Floors may get damaged because of excess scrubbing and scratching. In order to remove the sticking muds, stains and spots, Hot water with high pressure spray technique is used. It works with the mechanism where hot water creates steam that loosen the bonds of chemicals, paints and mud with the floors, walls and ceilings without causing any damage to the surface. It also reduces the risk of scrap lines on the concrete and tile floor.
Final Interior Construction Cleaning:
After the above two steps, Cleaning of electric appliances, window frames, doors, ceilings, glass furniture are performed for the final touch up. For the floors, stripping and waxing process is used to provide sparkling shine to the surfaces.
For further information on our specialist cleaning services including:
Janitorial, Commercial Cleaning, Commercial Restaurant Cleaning, Industrial Cleaning, Construction Cleaning, Carpet Cleaning, Carpet Care, Window Cleaning Services, Wall Washing, Skylight Cleaning, Company Sign Cleaning, Drain Cleaning
Please contact our cleaning services experts in Edmonton on 780 – 939 – 2799 who can be contacted 24 hours per day and 365 days per year
Or to view full information on our Construction Cleaning, PLEASE VISIT OUR WEBSITE

Fill Out The Form and get Your Free Quote Today