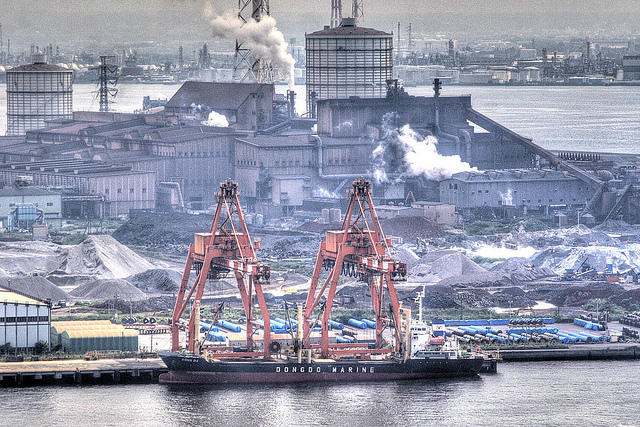 Our employees are highly skilled and are well informed of all current health and safety regulations about the workplace and to make things all the better for employees and products, we have perfected our 'Swinton Health-Based Cleaning System'
For extra information on our Commercial Industrial Cleaning CLICK HERE
Not only can we clean any areas which are outside of your production area, but we can deep clean any machinery from oil or dirt, this can be done as part of your regular preventative machinery maintenance, or as part of a regular cleaning service for safety issues, especially if the area is for food processing.
SBS has been performing industrial cleaning on many establishments over the past 28 years, we found we could not just clean better, but we could help make the environment cleaner by switching to green cleaning chemicals.
Swinton Building Services Cleaning Schedules
We understand Industrial Cleaning is not performed best if cleaners are the choosers of the schedule. Swinton Building Services work your times for our cleaning staff to perform their duties without any disruption to your activities.
Industrial Cleaning Shift Patterns Include:
Early morning, Evening, Holiday Time, Weekend,
These Industrial Cleaning operations can be:
Annually Daily, Monthly, Bi-weekly,
Video demonstration of highly efficient Industrial Cleaning in a stone hallway.
A few of our specialist industrial cleaning services include:
Power washing, Steam cleaning
Solar Panel Cleaning, Skylight Cleaning
Deep cleans of kitchen areas and industrial equipment
Internal and external window cleaning
Stripping, polishing and coating of hard floors
Cleaning from bad weather conditions
Please contact our cleaning services experts in Edmonton on 780 – 939 – 2799 who can be contacted 24 hours per day and 365 days per year
Or To view full information on our Industrial Cleaning Services, PLEASE VISIT OUR WEBSITE

Fill Out The Form and get Your Free Quote Today