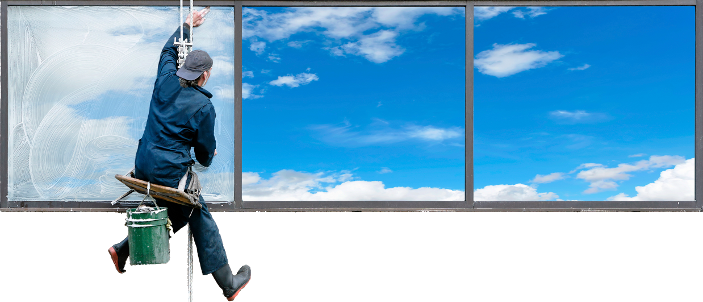 Windows are the most important part of any building which are used for lighting, decorative and ventilation purposes. The different styles of windows enhance the look of your building. But due to regular visits and bad weather conditions, these get dirty and dusty. The dust particles get deposited on the glass which blurs the view. It may leave a bad impact on the mind of customers. The stains, marks, spill don't look nice and needs to be removed off properly. The greasy materials and cobwebs in the corner of the frames require to be cleaned properly. It might be a little bit difficult task for you to clean the windows on your own, so you can hire professional cleaners. Learn more about our BEST VALUE window cleaning services.
The professional cleaners will work according to a series of steps in which first of all they will remove the dust particles by dusting and vacuming. They will use the latest tools and techniques in order to provide you the best services. After that, they will remove the stains, spill, marks using effective disinfectants that are safe for both human health and the environment. There are various companies who offer their services at affordable prices from which you can hire anyone.
SBS is a renowned commercial cleaning company in Edmonton. We have a team of skilled staff members who are efficient in providing the quality window cleaning services. Our experts are available at your service 24 hours a day and 7 days a week. Call us at 780-939-2799 to get a free quote and to hire us. For more, click here for a special video offer.