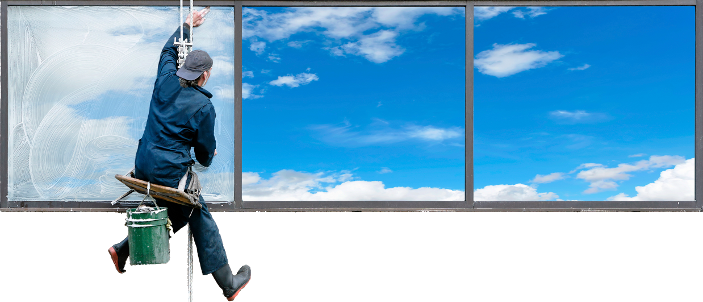 A clean and tidy business place helps you to create a positive image in the market. Moreover, a cleaned place is liked by everyone. There are various areas in a building that require proper cleanup. From all those areas, windows are an essential part of an infrastructure that needs to be cleaned properly. These get dirty due to bad weather conditions and human activities. The acid rain deteriorates the quality of glass and the raindrops that gets deposited on them & blurs the view. The fingerprints, stains and marks on them doesn't look nice and needs to be removed off properly. The commercial cleaning service providers can help you out in doing you so. Learn more about our BEST VALUE window cleaning services.
The expert janitors will clean your building windows properly without leaving any single spot. They will remove the dust particles and cobwebs from them. The greasy materials that get stuck in the corners is cleaned using green cleaning agents that do not cause any harm to human health and the environment. The stains, fingerprints etc are also cleaned using effective disinfectants.
SBS is a renowned janitorial company in Edmonton who provide the quality window washing services. We offer our services for various commercial sites like offices, business complexes, institutes, industries etc. Our team of experts is skilled enough in providing the quality cleaning services. You can also get a free quote by calling us at 780-939-2799. We offer our services 24 hours a day and 7 days a week. For more details, click here for a special video offer.