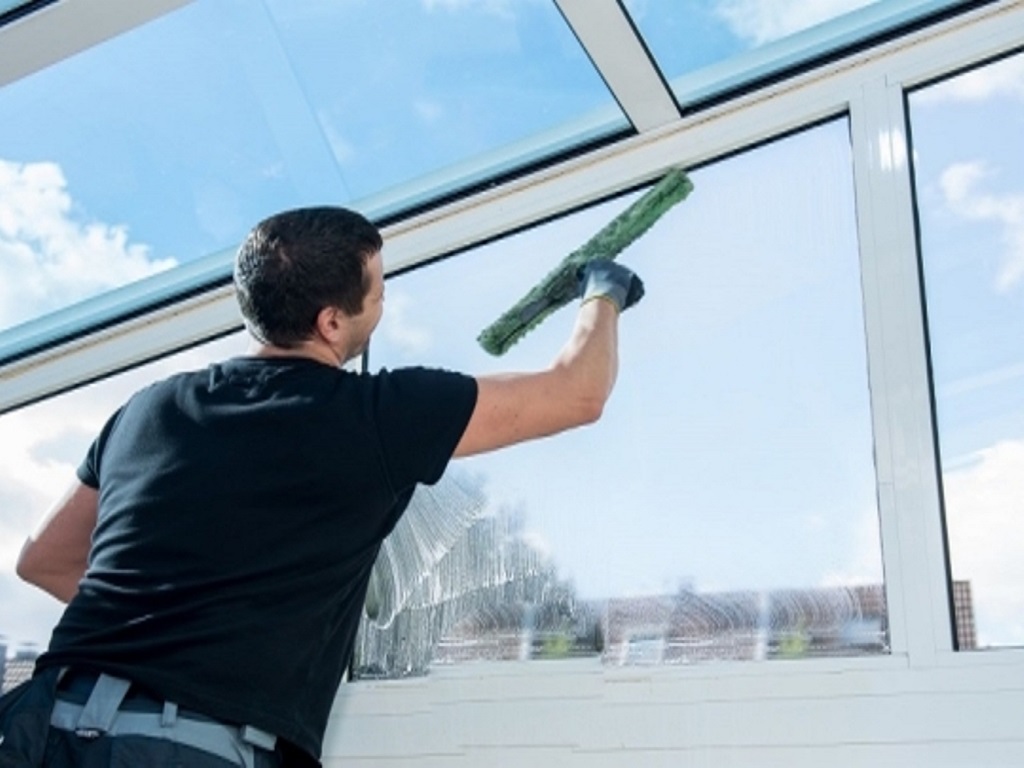 For retail businesses, having smudge free windows can mean the difference between someone who is just windows shopping and an actual paying customer. Clean windows are also beneficial in an office setting as they brighten the working area rather than employees relying on electric lighting. For more information on our Commercial Window Cleaning Services Edmonton.
Window cleaning can seem like a simple task if you look at the basic means of cleaning windows.
Wet a squeegee before you begin cleaning.
Your first stroke should be horizontal across the very top of the window.
Now rub your squeegee all across the dry parts of the glass.
Repeat until you reach the bottom of the window.
Now take your scraper and repeat the pattern removing all the excess moisture from the top to the bottom.
With a clean microfiber cloth, you should wipe all around the window frame and wipe any streaks you can notice.
This is the basic procedure, but a professional company operative can complete this task, not only better but much quicker, the window cleaning experts at Swinton Building Services have perfected their techniques over the past 28 years and can leave your windows sparkling clean and smudge free. They also use the best green window cleaning chemicals which are tough on dirt but also kind to the environment and your window frames.
Internal windows can also be left sparkling clean and leave a fresh scent around your workplace, this can make the whole area much more inviting.
For further information on our Window Cleaning Service in Edmonton AB or for any other specialist cleaning service which you may find of use, please visit our website swintonbuildingservices.com, or contact our service staff on Edmonton on 780 – 939 – 2799 and receive your free quote.
Our Window Cleaning Service staff are available to be contacted 24/7, 365 days per year to accommodate any of your cleaning requests or questions. For more, click here for a special video offer.
Contact us Now for your Free Quote