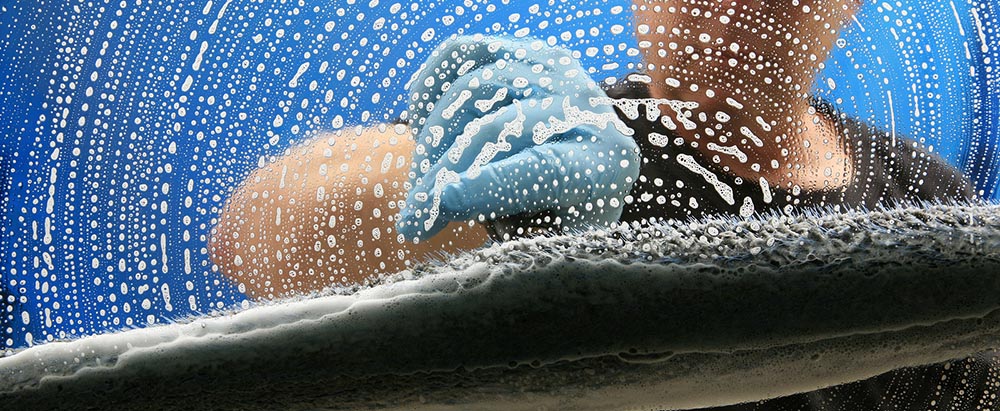 Everybody appreciates clean windows, not only clients who use these to gauge their first impressions, but to employees who feel more relaxed when they have access to lots of natural daylight. Before cleaning any windows, yourself, you should consider how Professional Window Cleaning Services can benefit you. For more information on our Professional Window Cleaning Services.
Swinton Building Services have window cleaning staff who have spent many years perfecting their window cleaning skills which will leave your windows not only sparkling clean but smudge and streak free. As a business owner, you can find several reasons why hiring Professional Window Cleaning Services can be a benefit to you.
Expertise and Professional Equipment
High-quality professional window cleaning requires not only professional window cleaners, but professional equipment, this can range from ladders, eco-friendly cleaning solutions, squeegees and extension poles. When you employ Professional Window Cleaning Services, you have no worry of storage space for this equipment or the worry of staff who are using ladders. The window cleaners from Swinton Building Services can clean all types of windows efficiently, quickly and safely.
Time Savings
Cleaning windows can be a time-consuming task, especially if you want to get rid of all the streaks. For over 28 years the window cleaning professionals employed by Swinton Building Services have been providing sparkling windows to thousands of satisfied customers in Edmonton, this can leave your staff more time to focus on what they are employed for.
Affordable Services
Professional Window Cleaning Services can vary for different types of windows, the staff at Swinton Building Services know what are the best techniques for what types of windows. Swinton Building Services can offer affordable window cleaning services and will work with you to advise on the best cleaning schedule which can maintain your sparkling clean windows.
Further information on our Professional Window Cleaning Services in Edmonton AB or any other cleaning service in Edmonton, can be found on our website swintonbuildingservices.com, or you contact our professionals in Edmonton on 780 – 939 – 2799 and receive your no obligation free quote.
We can be contacted 24/7, 365 days per year to meet any of your requirements. Click here for a special video offer.
GET YOUR FREE QUOTE TODAY