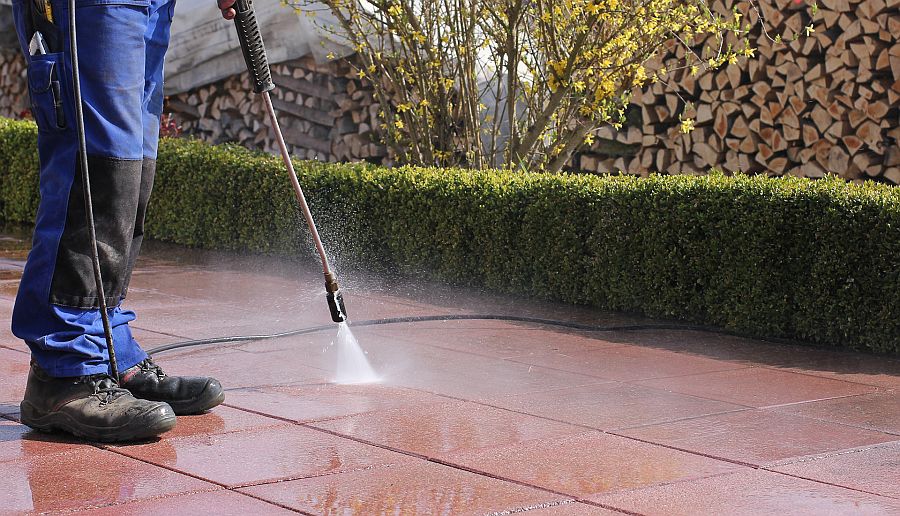 Many companies have large areas of walls, concrete, paving or asphalt that over time can become soiled from foot traffic, oil spills or graffiti to say the least. Due to the expanse of these, it is not a viable option to use a powered scrubbing machine, not only would it take many man hours, the repetitive filling and emptying of the cleaning machine must be considered. In the case of graffiti, this would mean the application of a solvent and lots of water to remove these marks. The easiest and quickest option for all these is the use of a powered jet wash that is capable of heating the water it uses. Learn more about our Eco Friendly Wall and Floor Power Washing Services
Swinton Building Services have cleaning experts on hand, who know how to treat the most stubborn of stains. and using the most up to date power washers, and eco-friendly cleaning chemicals currently available for such tasks.
Our professionals have been completing eco-friendly wall and floor power washing services to many companies around Edmonton for the past two decades, why have the worry of equipment costs, eco-friendly chemical sourcing and storage and staff training, we can provide the best wall and floor power washing services for the most reasonable rates.
For Eco-Friendly Edmonton Wall and Floor Power Washing Services or any other cleaning service you may find of a benefit in Edmonton, please visit our website swintonbuildingservices.com, or contact our cleaning specialists NOW (who can be contacted 24/7, and 365 days per year) on 780 – 939 – 2799 in Edmonton and receive your free quote. For more, click here for a special video offer.
OBTAIN YOUR FREE QUOTE TODAY