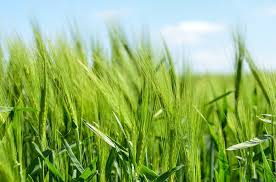 Every business wants to go green and help protect the environment in the process, there is no company in Edmonton which is more committed to this change in working practices. We have been in business for over 28 years and have been cleaning for a majority of this.
Click Here for full information on our Green Cleaning
Any company which does not aim to make this shift is both being unprofessional and irresponsible, not just to the environment, but also to their employees. An employee can average missing 7 days per year due to allergic reactions, either to allergens or exposure to toxins from conventional cleaning chemicals.
All the chemicals we use at SBS have been thoroughly tested and certified environmentally friendly and safe for food preparation areas. This can give you confidence knowing your working environment is safe from any cross contamination.
At SBS we also practice green methods of waste disposal, from recycling to disposing of any accumulated waste which may have gathered outside of your premises, and it is a methodology we use in all of our other specialist services. And our staff are fully briefed in how to conform to these green practices in all of their operations.
You can be safe in the knowledge that choosing SBS as your green cleaning service provider, every step has been carefully thought out that cannot just clean your building, but also has your building and employees concerns at heart.
Video Demonstration of Green Cleaning Chemical Storage
For further information on our specialist cleaning services including Commercial Office Cleaning, Commercial Restaurant Cleaning, Industrial Cleaning, Construction Cleaning, Commercial Window Cleaning Services in Edmonton AB.
Please contact our cleaning services experts in Edmonton on 780 – 939 – 2799 who can be contacted 24 hours per day and 365 days per year
Or To view full information on our Janitorial Services, PLEASE VISIT OUR WEBSITE

Fill Out The Form and get Your Free Quote Today