Sign up and receive a free cleaning estimate
Office cleaning can't be fulfilled leaving the office windows not cleaned. The clean window reflects the cleanliness of office space.
As the business owner, you need to give attention to the cleaning services your cleaning guy is doing for you. Do they look clean? If you are short on time, or can't seem to clean the windows just the way you'd like, then it's a good reason to hire a professional for cleaning your office windows.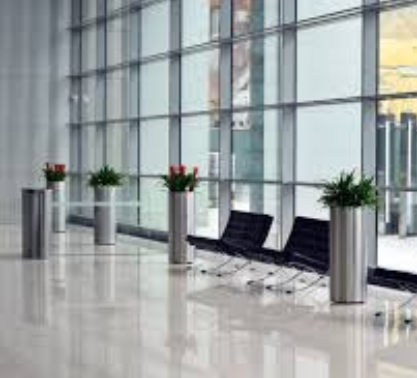 Hiring a professional window cleaner would save your time. Cleaning windows is a very time-consuming task, especially if you don't know what you are doing. So if your office has a lot of windows, be prepared to spend the entire day cleaning them. While a cleaner is cleaning your windows, you can invest that time in your other essential business tasks.
Besides, professional cleaners do have the necessary cleaning equipment to complete the cleaning job quickly.
Getting the windows cleaned by a commercial cleaning service wouldn't keep any streaks on the windows. If you do it yourself or by any of your employees, the expected cleanliness might not come.
One of the most common complaints is the streaking that appears on windows that have been painstakingly cleaned. A professional cleaning will eliminate that problem.
Hiring a professional cleaning service company would also eliminate your frustration for getting your windows cleaned. They know techniques to clean different types of windows.
Cleaning the windows yourself may result in breaking of glass. That is much costly than hiring a cleaning service. Professional cleaning service companies also have an insurance policy to cover any damages during the cleaning.
For further information on our specialist cleaning services including:
Retail Cleaning, Commercial Cleaning Services, Restaurant Cleaning, Industrial Cleaning, Green Cleaning, Construction Cleaning, Carpet Care, Floor Care and Window Cleaning Services in Edmonton AB. Edmonton Janitorial Cleaning Services-Industrial Cleaning Services in Edmonton, Edmonton Commercial Cleaning Services, Sparkling Clean Office Cleaning Services in Edmonton, Edmonton Retail Cleaning.
Our cleaning experts are awaiting your call on 780-939-2799 and can be contacted 24 hours per day and 365 days per year. Alternatively, you can contact us through our website Swinton Building Services.

Sign up or Call for your FREE Cleaning Estimate!!!